Jack Cleveland's bandsaw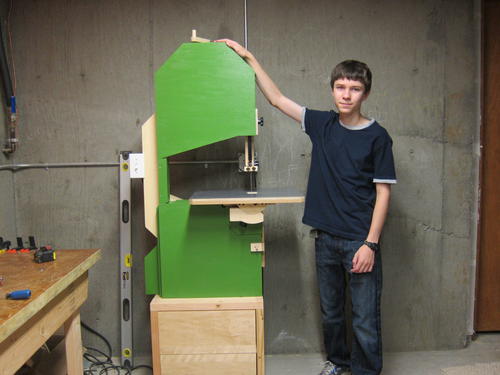 Jack Cleveland writes:
Hi Matthias,
I'm a 15 year old woodworker from Portland, Or.
I wanted to send you some pictures of my completed 16" bandsaw. It took me about 9 months to complete, but it was well worth the wait. I'd also like to thank you for the comprehensive plans and building instructions, as I was never confused by the dimensions or instructions.
Thanks so much,
Jack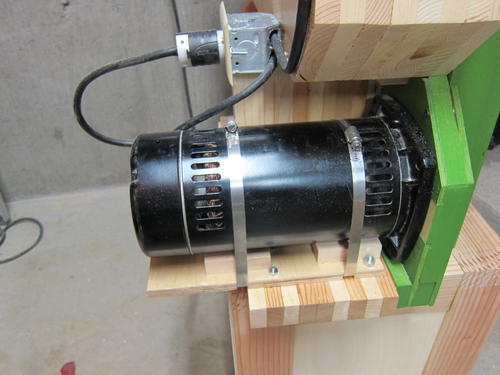 My saw uses a rather large and heavy 1 HP pool pump motor. The motor was 'non reversible' and had CCW rotation, but I was able to reverse it by just swapping the wires of the start winding.
Matthias comments:
Nice job. Pretty much any motor with a starter winding can be reversed, if you can get at the connections. Very similar to what I did on my bandsaw 3 motor.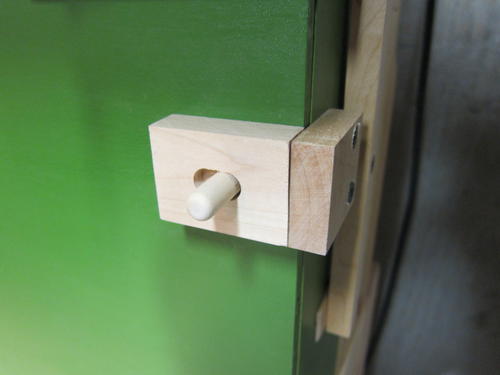 Also, I decided to make a hinged enclosure. The top and bottom pieces move independently, and are held on by latches.



Bottom enclosure latch at left.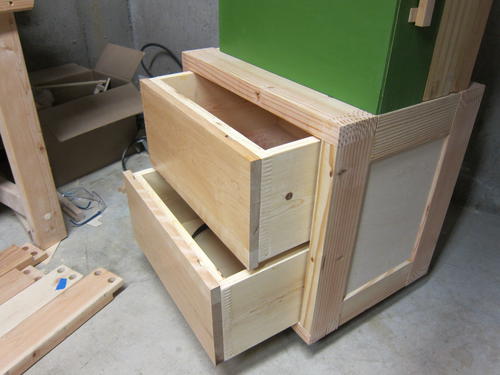 For expedience, I used box joints for the drawers and stand frame (made on my geared box joint jig)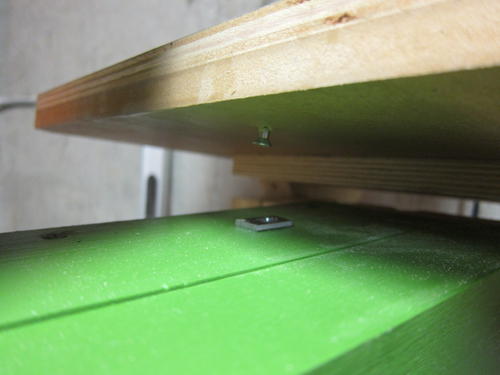 I added a positive stop to keep the table at 90 degrees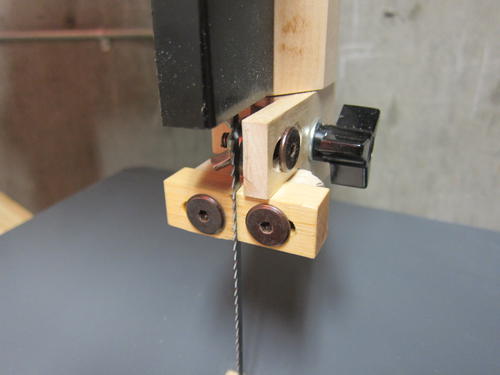 Also, I've built a tilting router lift and box joint jig based on your plans, and I'm planning on making a pantorouter.
Matthias comments:
Cool. Your workbench also looks kind of familiar :)
See also:

Back to my Woodworking website