26" bandsaw plans preview
Copyright 2021 Matthias Wandel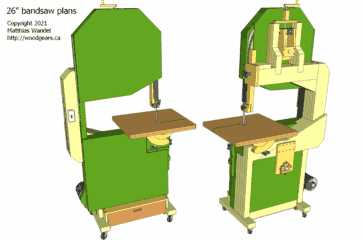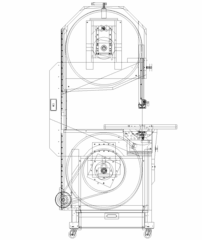 Frame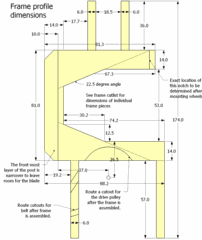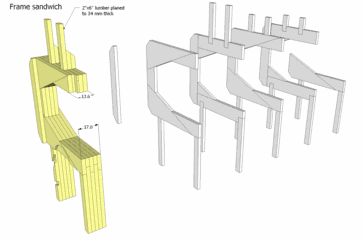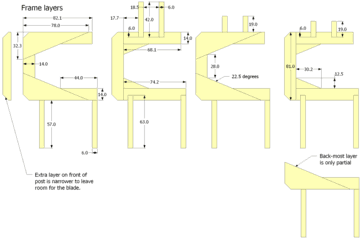 Blade guides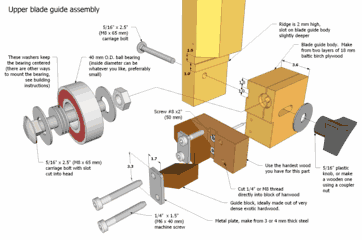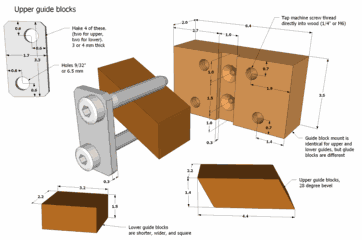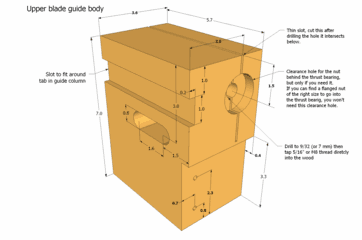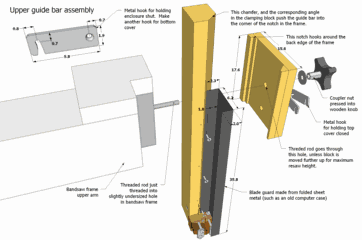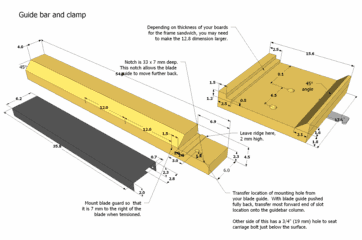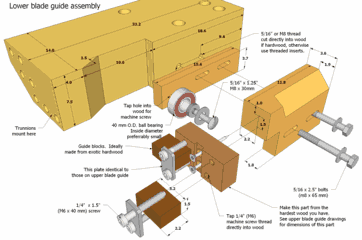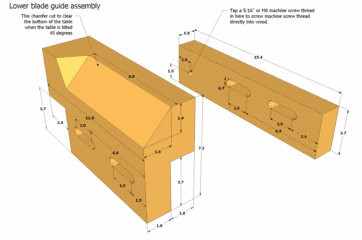 Trunnions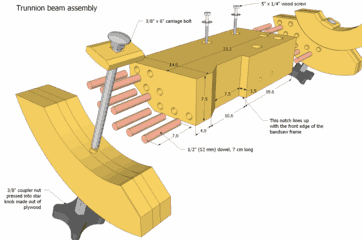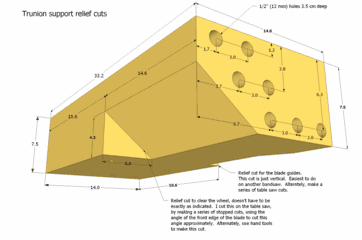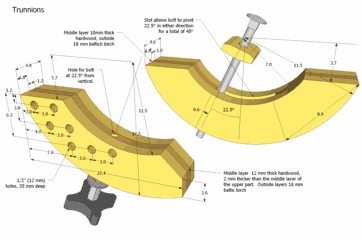 Table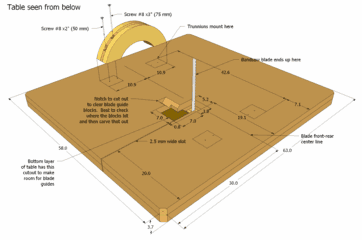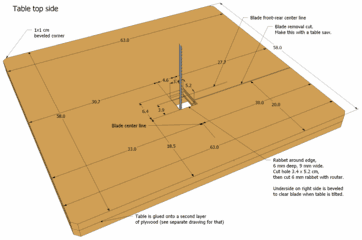 Wheel mounts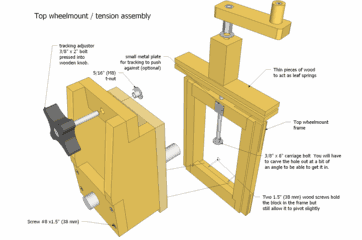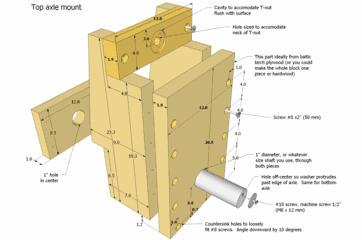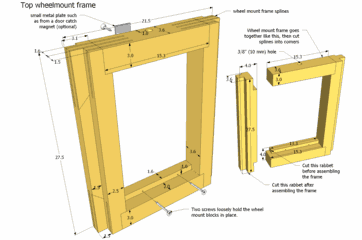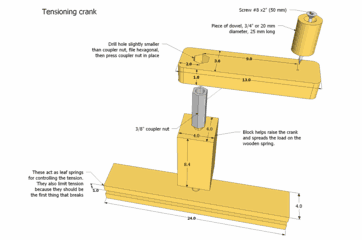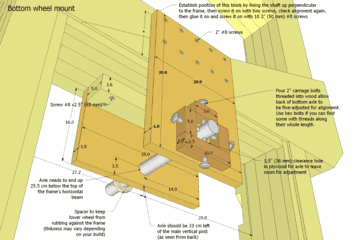 Wheels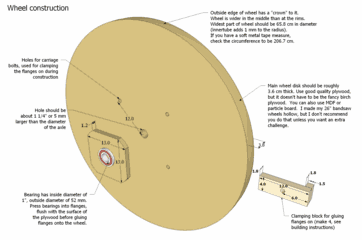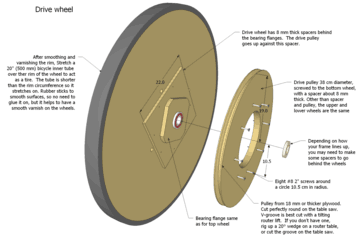 Enclosure - top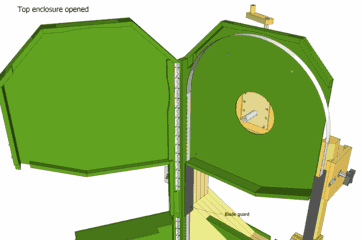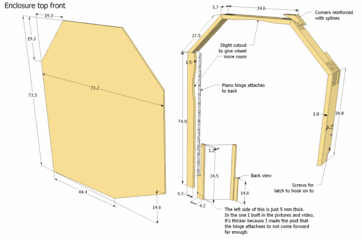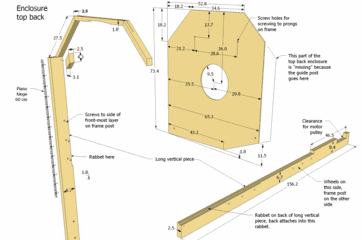 Enclosure - bottom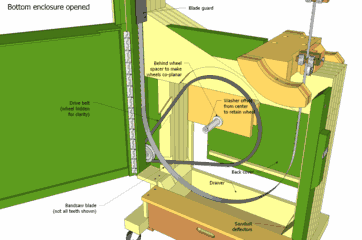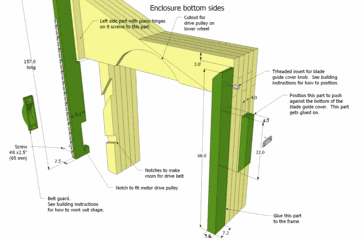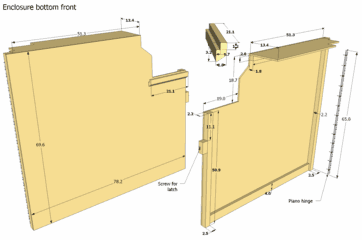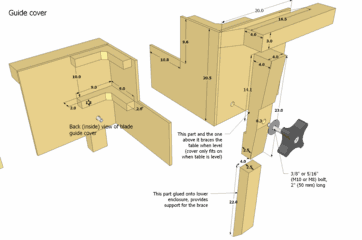 Sawdust drawer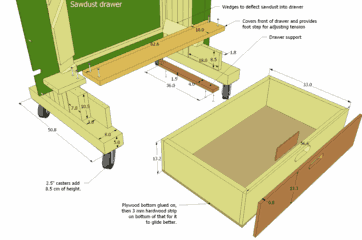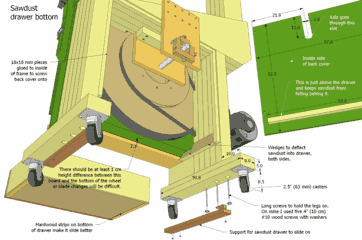 Enclosure - top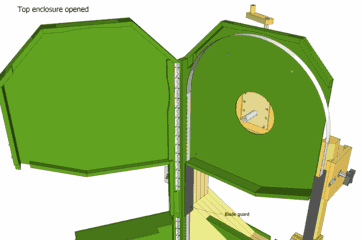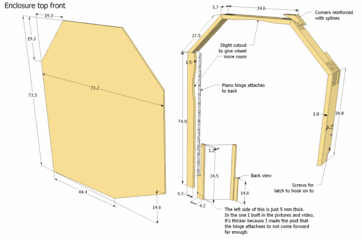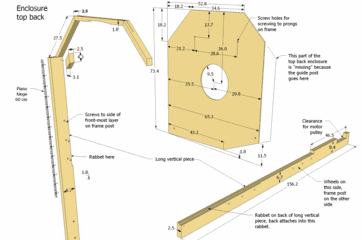 Enclosure - bottom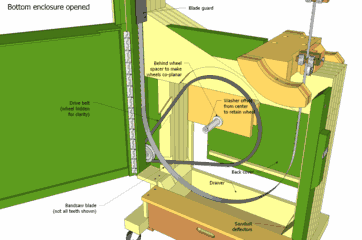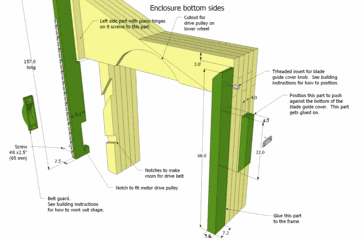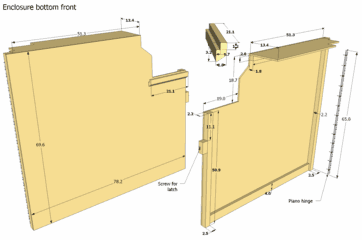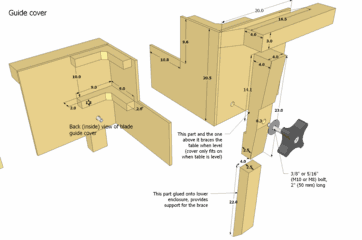 Cut lists - plywood
You will need one full sheet (4'x8' or 122x244m) sheet of 6 mm plywood
You will need a full sheet (4'x8' 122x244cm) sheet of 18 mm or 3/4" plywood.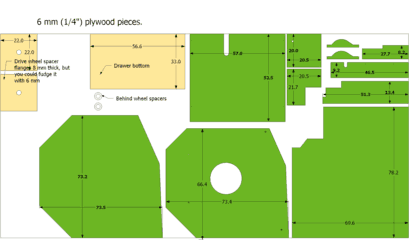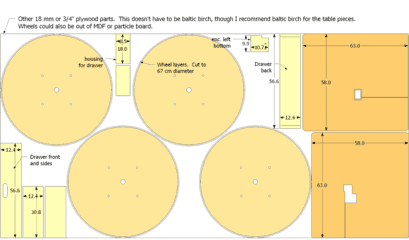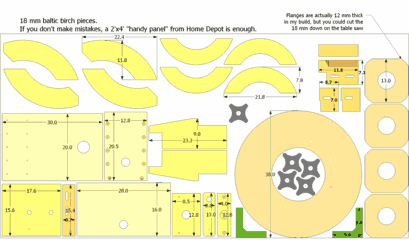 You will need one quarter sheet of 18 mm baltic birch, or Russian birch. (Also sold as "handy panels, russian birch" at The Home Depot)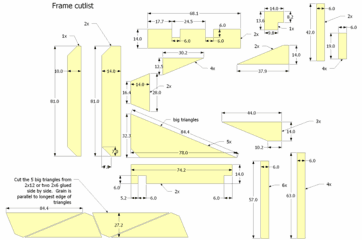 You will need about 12 2"x6"x8', depending on how efficiently you cut the wood.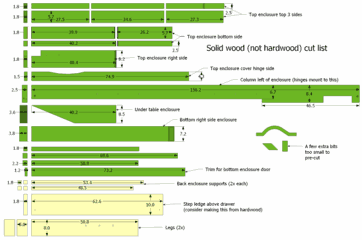 Solid wood parts for the enclosure.
The top pieces in this drawing are from 2x4 material (38 mm thick). One 4' (122 cm) piece of 2x4 material is sufficient for those parts.
The bottom row are pieces for the enclosure, ideally be hardwood, 16 mm to 18 mm thick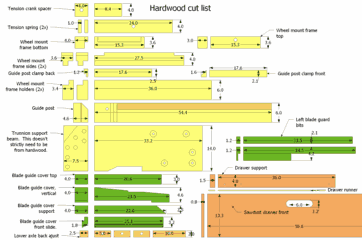 hardwood pieces of various thicknesses (but the green enclosure pieces above don't necessarily need to be cut out of hardwood).

Hardware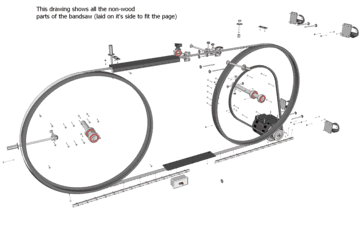 The plans also include a list of all the non-wood hardware required.

26" bandsaw 1:1 templates
These templates are in PDF format for printing 1:1 and using for cutting out parts.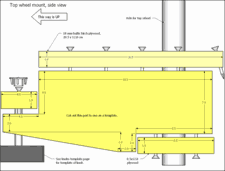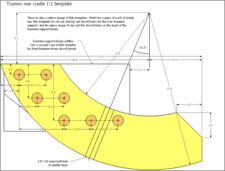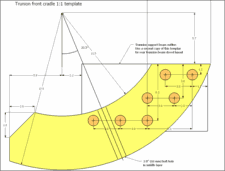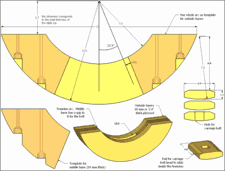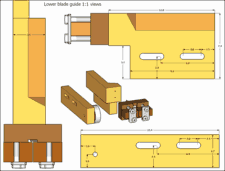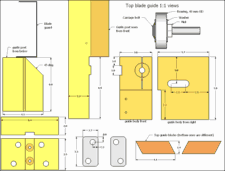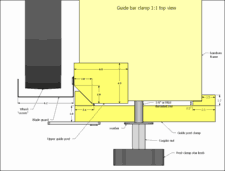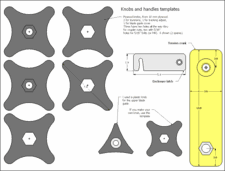 Detailed printing instructions with over 400 photos of the construction
If these plans were a paper copy, I would not be able to include as much detail.
I recommend reading the building instructions on a computer or tablet instead of printing all 80 pages.