Make large scale-accurate 1:1 print mosaics from images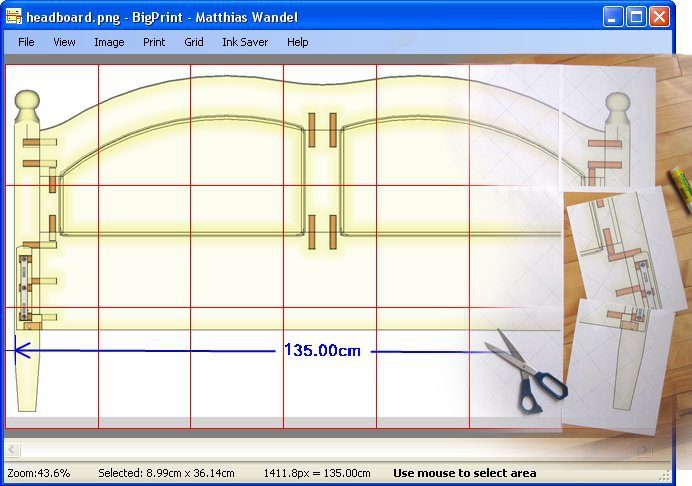 Download free eval copy
One file, just run it. No install necessary.

The eval does everything the full version does, but the words "Eval" will be stamped on all printouts.

Scaling drawings is as simple as marking
a distance and entering its length

The inksaver feature can lighten solid areas
of color to save ink (and this program costs
less than just one cartridge)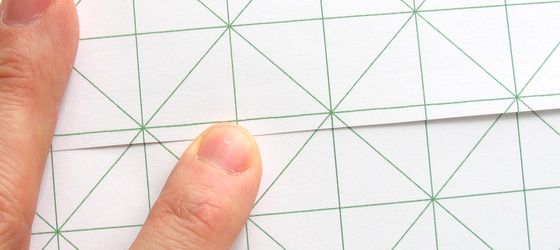 Diagonal-grid overlay makes
accurate alignment of pages easy
BigPrint makes it easy to make multi-page scale-accurate printouts
comprised of individual sheets printed on ordinary ink jet or laser printers.
Easily scale drawings from known feature lengths
Compensate for printer scale inaccuracies
Lighten areas of solid color to save ink
BigPrint easily pays for itself in ink savings if you use it much
Measure dimensions on drawings
Segment drawing and photographs across multiple pages
Overlay grids for aligning multi-page printouts
Import images, or directly capture from screen
Easily visualize page layout for multi-page printouts
(red lines in screenshot above show page boundaries)
For more info, see the online BigPrint tutorial and help or Watch it in action
Also read more about why I wrote BigPrint

System requirements:
Windows XP, Vista, 7, 8 or 10. The easiest way to check is to download and try the eval version,
which has exactly the same requirements. If it won't run click here.


Cost: $22 (less than the price of an ink cartridge)

On payment, you will be able to download your software immediately.
A download link will also be emailed to you automatically. Some email programs may treat this email as spam, so please check your spam folder if you did not receive the email.
You can checkout with your credit card or PayPal account.
If you encounter any problems with the download link or email, feel free to contact me at: