Ben Algar's copy carver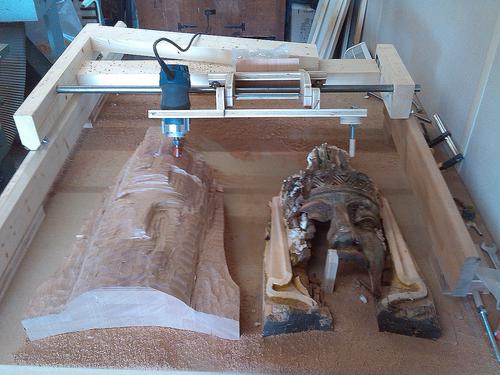 Ben algar writes:
Hi Matthias,
I wanted to thankyou for your copy carver plans and to show you the one I knocked together. I used it to make an egytian face to replace an exisiting face that rotten away, it worked very well and was amazed at how stiff the asembley was, I will be using it in the future for more carving jobs.
Many thanks,
Ben Algar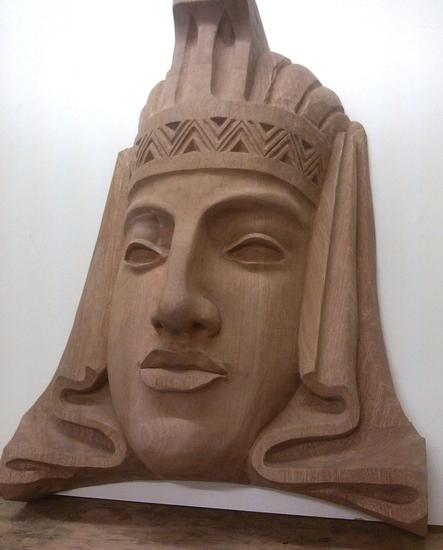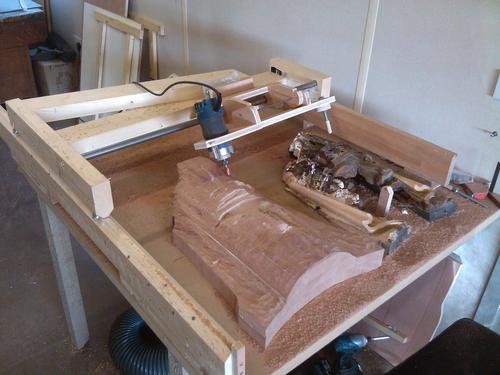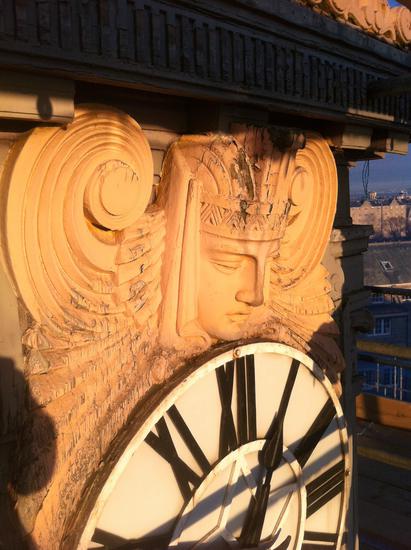 A second face, of two, on the building, not as rotted away as the other.