Lawn chair plans for sale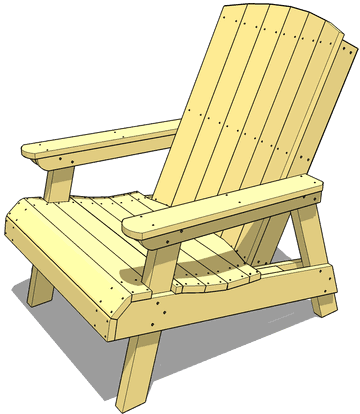 These lawn chair plans are for the same lawn chair as the free version, but with 1:1 templates, cut list, materials list and cutting diagrams. The plans cost about as much as one cedar 2x4. And with the efficient cutting diagrams, buying them could save you time and money.

The plans include:
Full-scale multi-page 1:1 drawings for the side frame and back shape. These can be printed on a regular printer and then pasted together.
Drawings of all t he parts, in metric and inches
Cutting diagrams for cutting all the parts out of two 8' 2x6s and three 2x4s
A printer optimized version of the building instructions
Materials and cut list
A SketchUp model of the chair, which allows you to view them from any angle, disassemble it, or regenerate each of the views in the plans by clicking on the 'scene' tabs in SketchUp. SketchUp is a free, easy to use CAD program.
More about this
lawn chair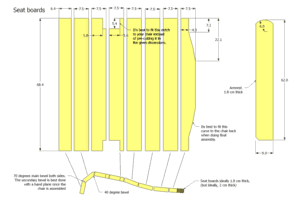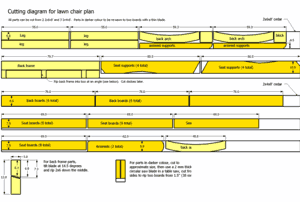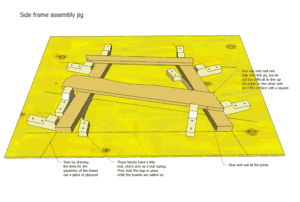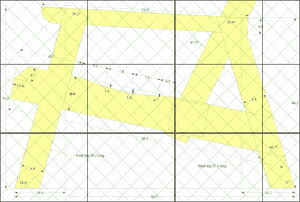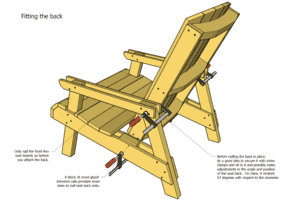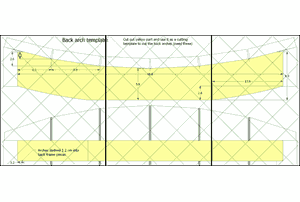 The plans include drawings in metric and in inches.

Cost: $8

On payment, you will be able to download your plans immediately.
The plans are a 8 megabyte zip file (your computer, Mac or PC, already knows how to open zip files) A download link will also be emailed to you automatically. Some email programs may treat this email as spam, so please check your spam folder if you did not receive the email.
You can checkout with your credit card or PayPal account.

If you encounter any problems with the download link or email, feel free to contact me at: