Guitar inlays with the router pantograph follow-up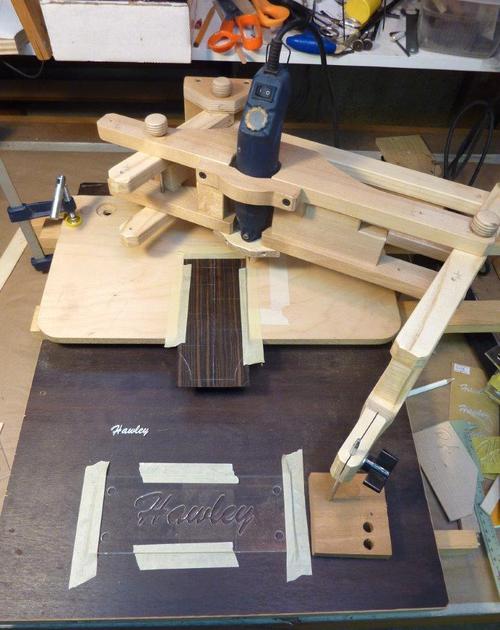 Pat Hawley writes:
Hi Matthias,
I thought you might be interested to know today that I used the pantograph you made for me today to inlay my logo into a veneer that will be going on the head of a bass guitar. I used the Plexiglas templates that one of your readers, Michael Nash, made for me with his laser cutter. It's actually quite a testament to the fellows in Vietnam who cut my logo by hand, that it's accurate enough that I can use a computer-generated template to cut the pockets for their work to fit in.
For most of the pockets I used a 1/32" router bit. You can see the results of that in the third picture. At this point I could have pushed the inlay all the way in, so that's the way I should have left it. Instead, I put in a larger 3/64" router bit and went around the "H" again. After that the letter dropped right in and, in fact, I lost a couple of corners. As I said, I should have left it and pushed. Still, all in all a good result. This is the tightest pockets I've ever made for my logo. When epoxied in with glue mixed with wood dust, it will look perfect.
Cheers,
Pat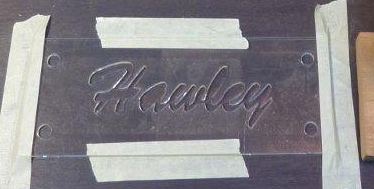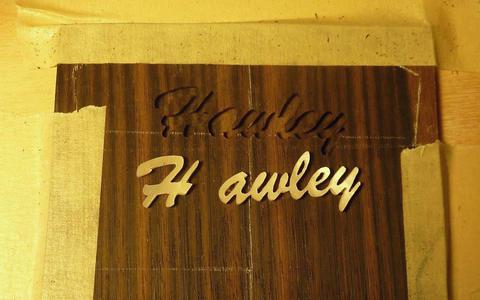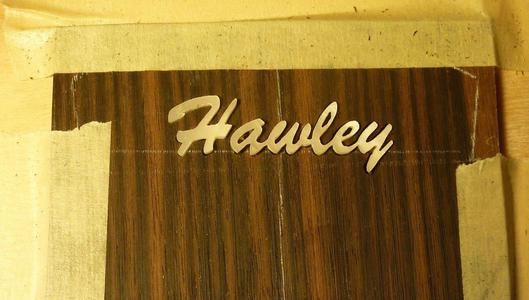 See also:


More about the router pantograph on my woodworking website