Tilting router lift plans - preview
Copyright 2012 Matthias Wandel
Elevating mechanism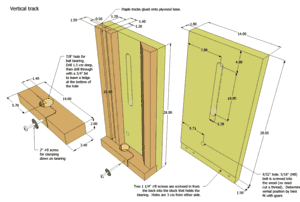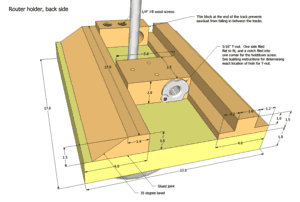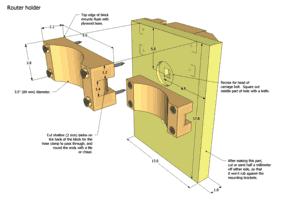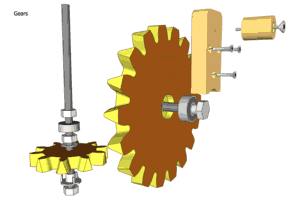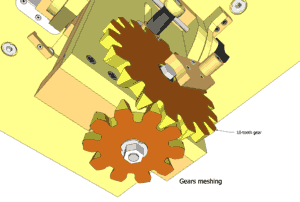 Tilting mechanism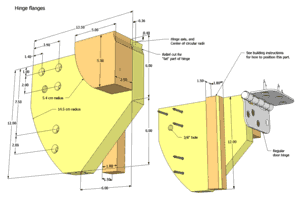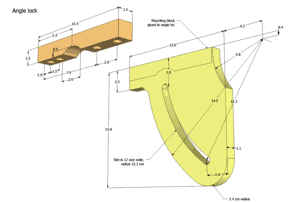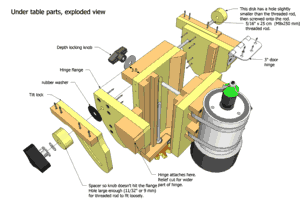 Table & Fence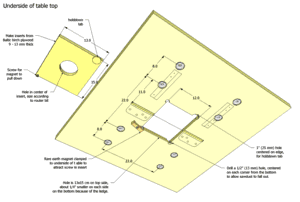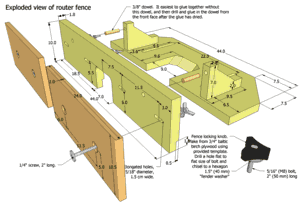 Graphical hardware list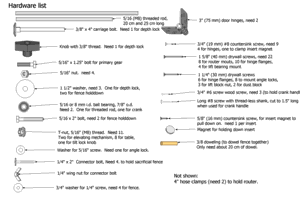 1:1 drawings
The plans also include 1:1 printable drawings. These are printed over several sheets and then pasted together.
The 1:1 drawings are very handy for checking the parts against. Or you can avoid measuring altogether by using the 1:1 printout as a guide.

Depending on your choice of plywood thickness and 5/16" or M8 threaded rod,
different gear template sets are included to provide an even height increment per crank turn.







Detailed building instructions
The plans also include building instructions with over 100 photos showing variyous steps in the construction.