Dan's thickness sander hack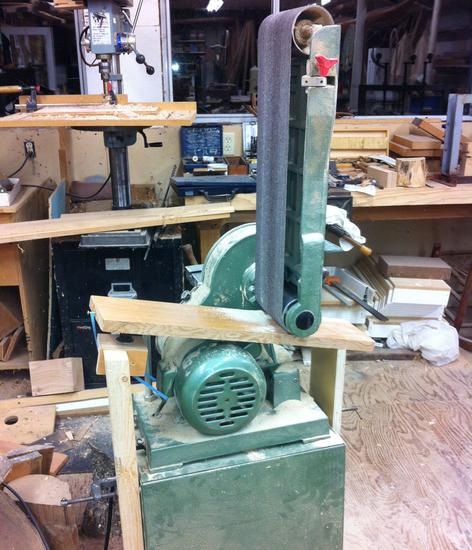 Dan writes:
I thought your readers might like this one. I needed to make some thin strips in a hurry and was looking around the shop. This is what I came up with. It works great and took about a half hour to put together.
Matthias comments:
What a cool idea.
If I ever build another instrument I'll be sure to give that a try!

See also:

More sanding machines on my woodworking website