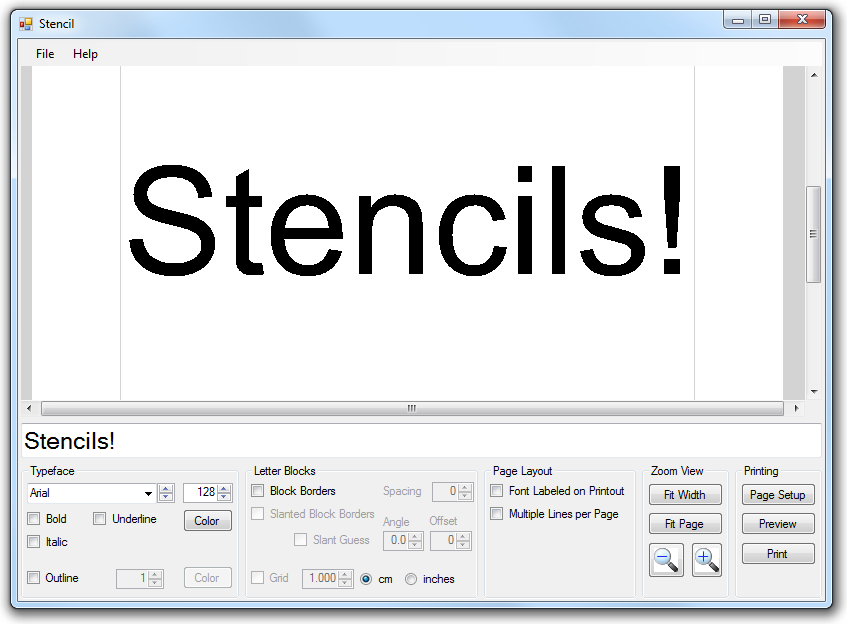 Use any fonts on your windows computer, including fonts from the internet
No installation needed. Just download and run. (Try the eval version)
Print large banners spanning multiple pages
Print outlines only to save printer ink
A scale grid allows you to get the size just right
Show letter block outlines for making stencil blocks,
Ideal for making stencil blocks such as for this Pantograph!
System requirements:
Windows XP, Vista, 7 or later. Not sure? download and try the eval version

Cost: $8
On payment, you will be able to download your software immediately.
A download link will also be emailed to you automatically. Some email programs may treat this email as spam, so please check your spam folder if you did not receive the email.