Table plans
These are the plans for my table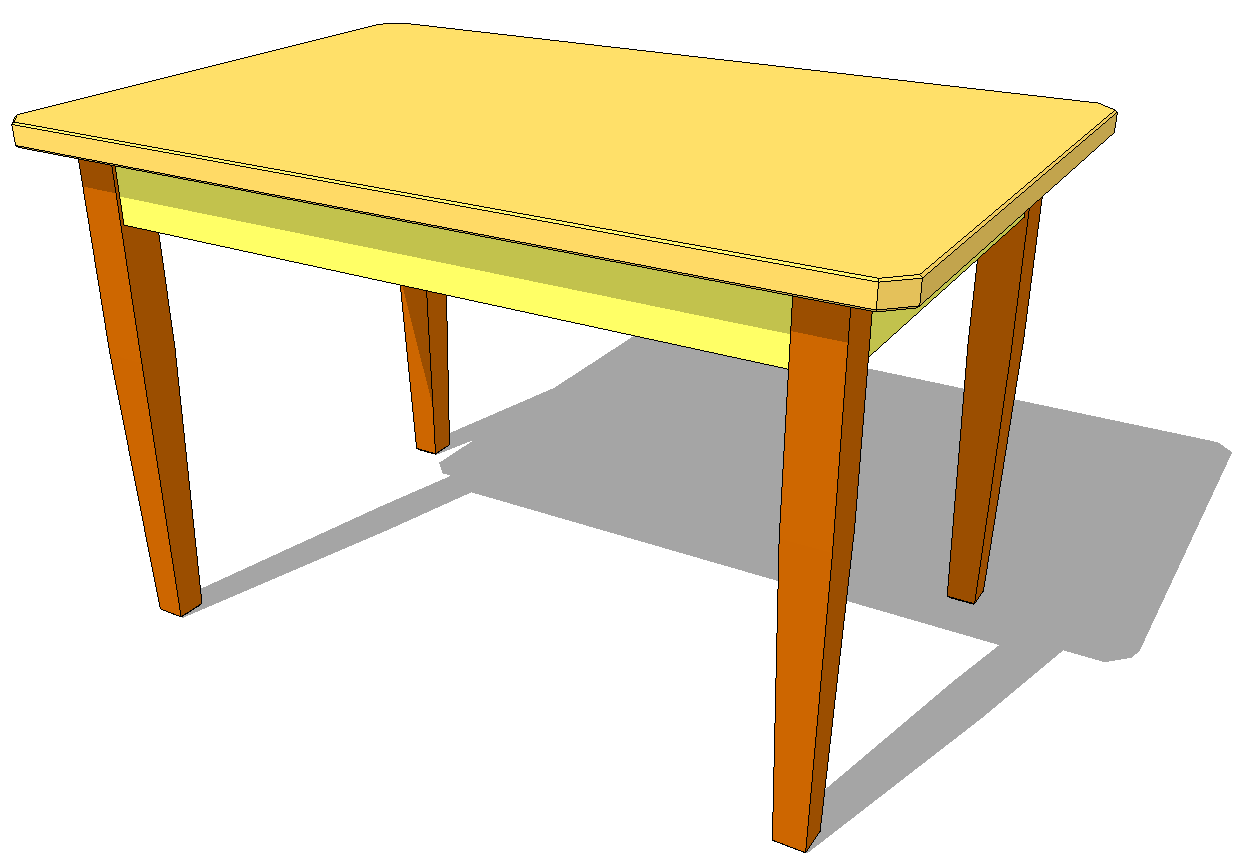 The table gets its distinctive look from the dark walnut I used for the legs, and the light birch I used for the apron.
Leg, and leg attachment point for apron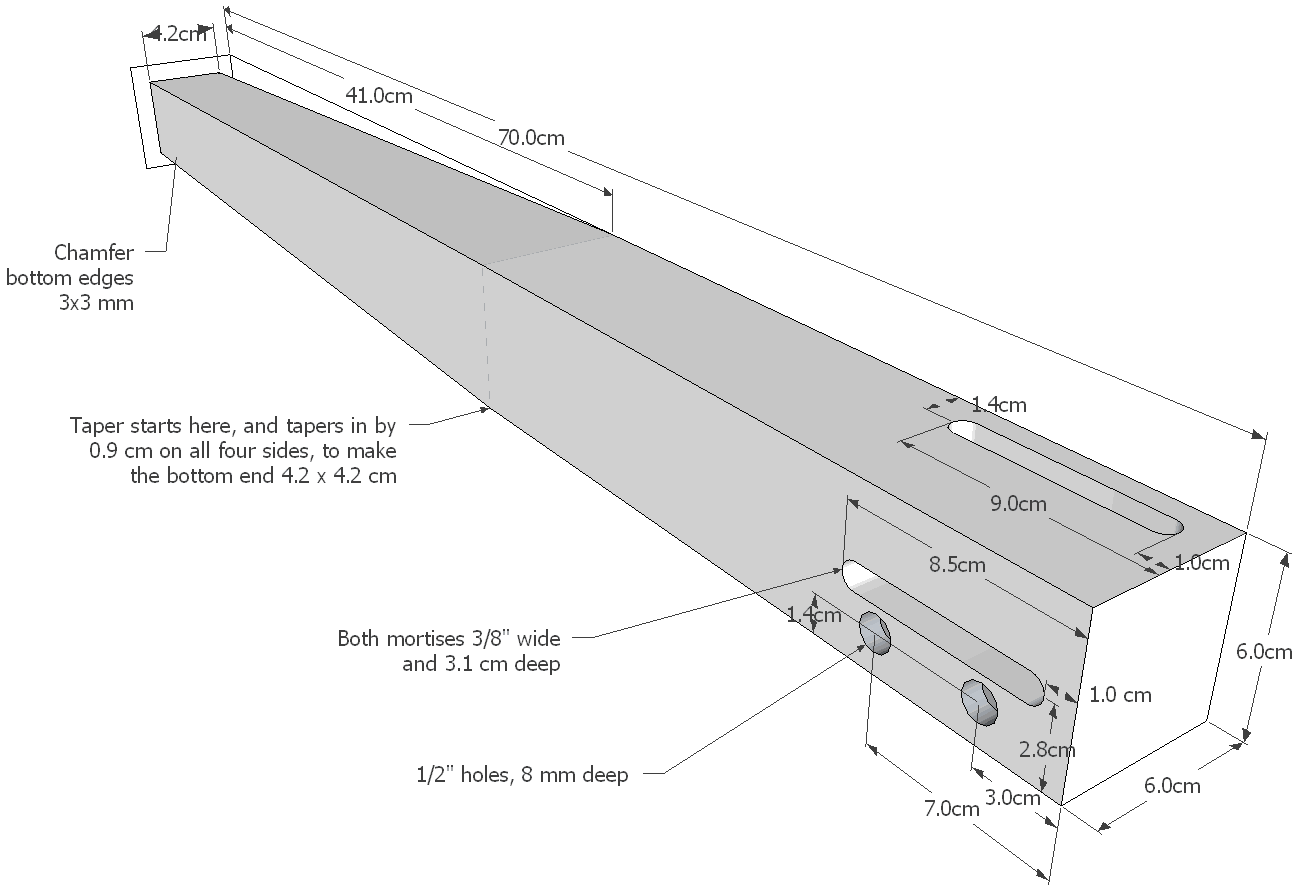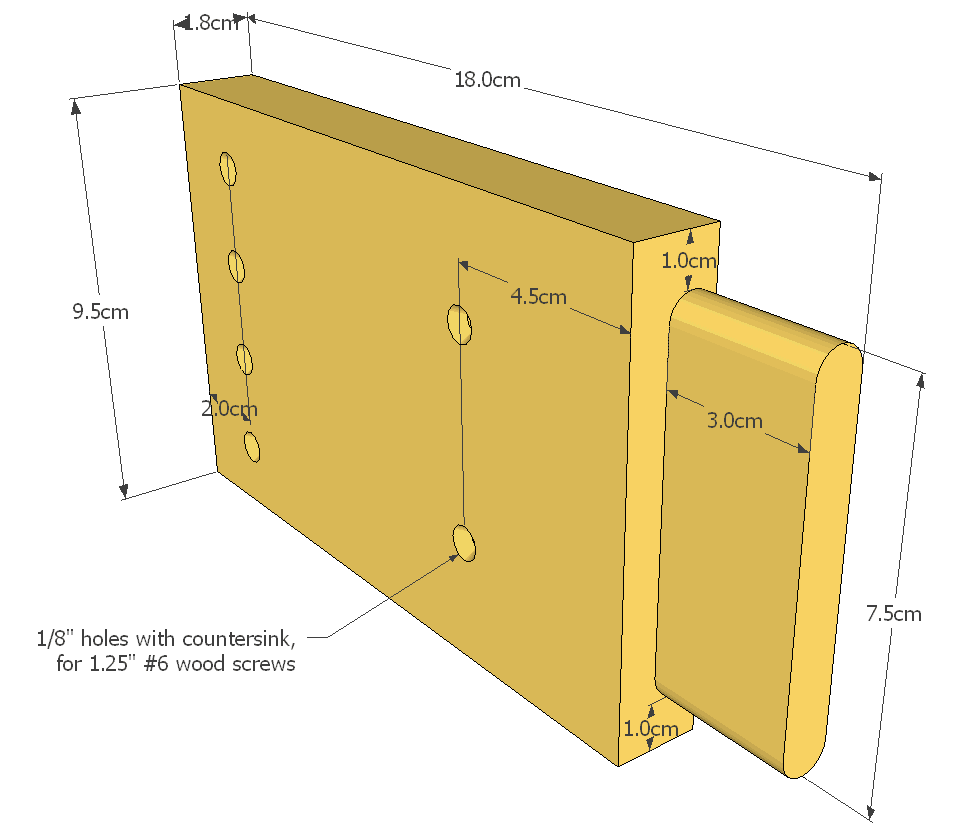 Apron rails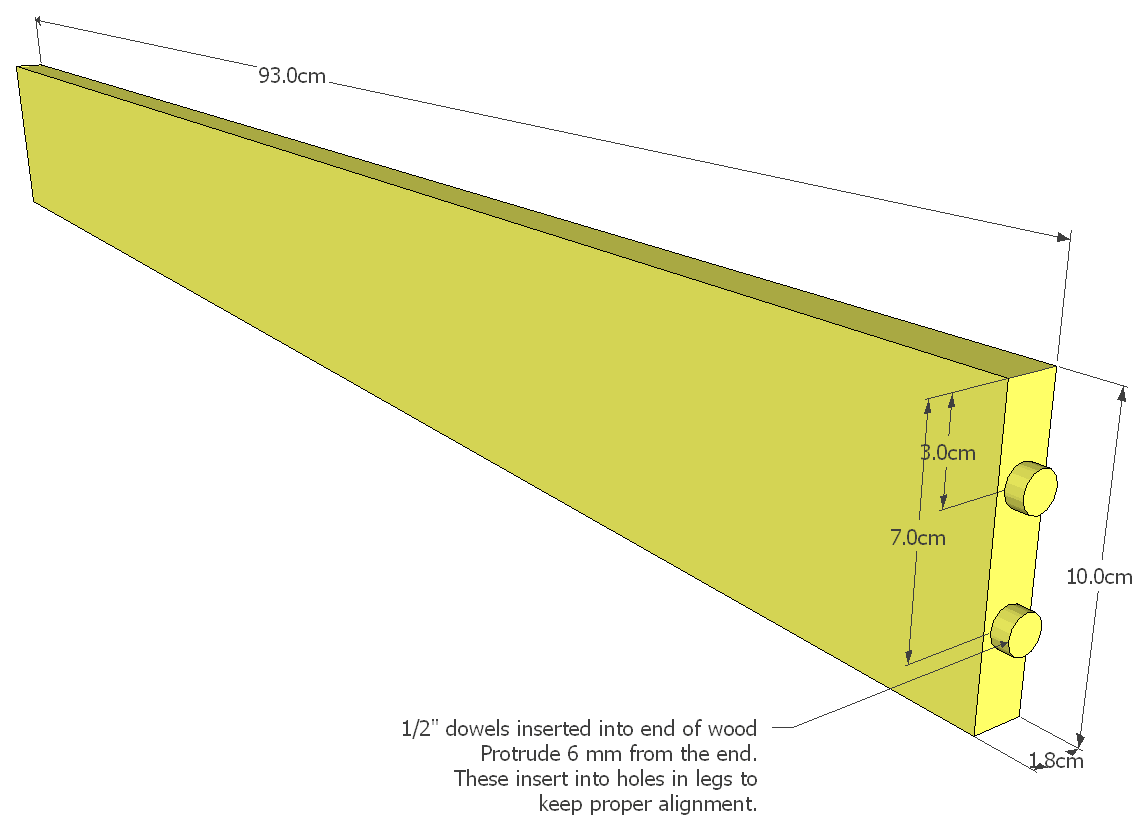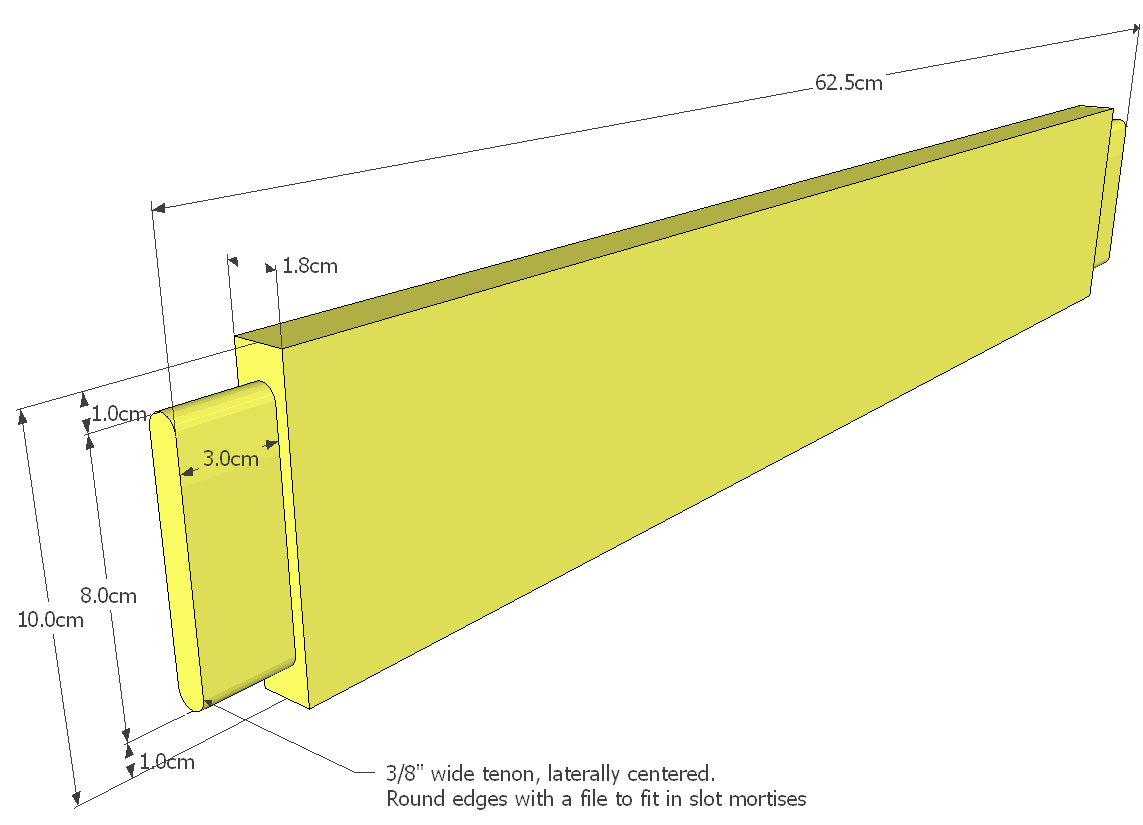 Table top and attachment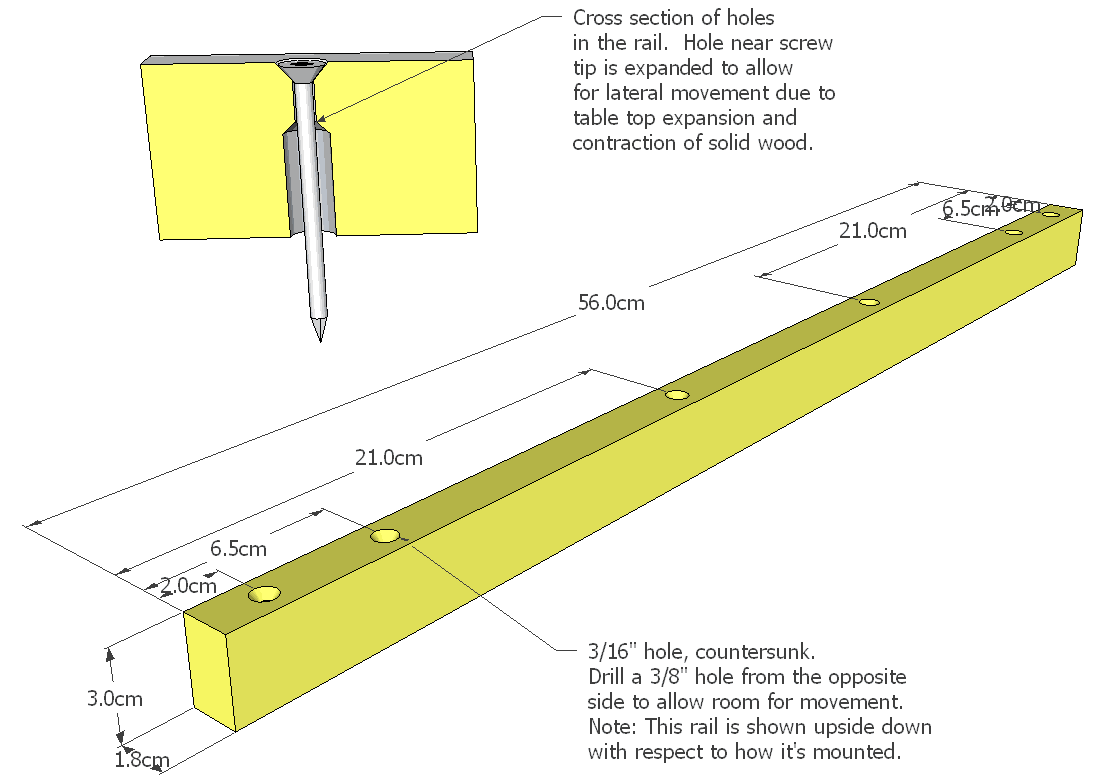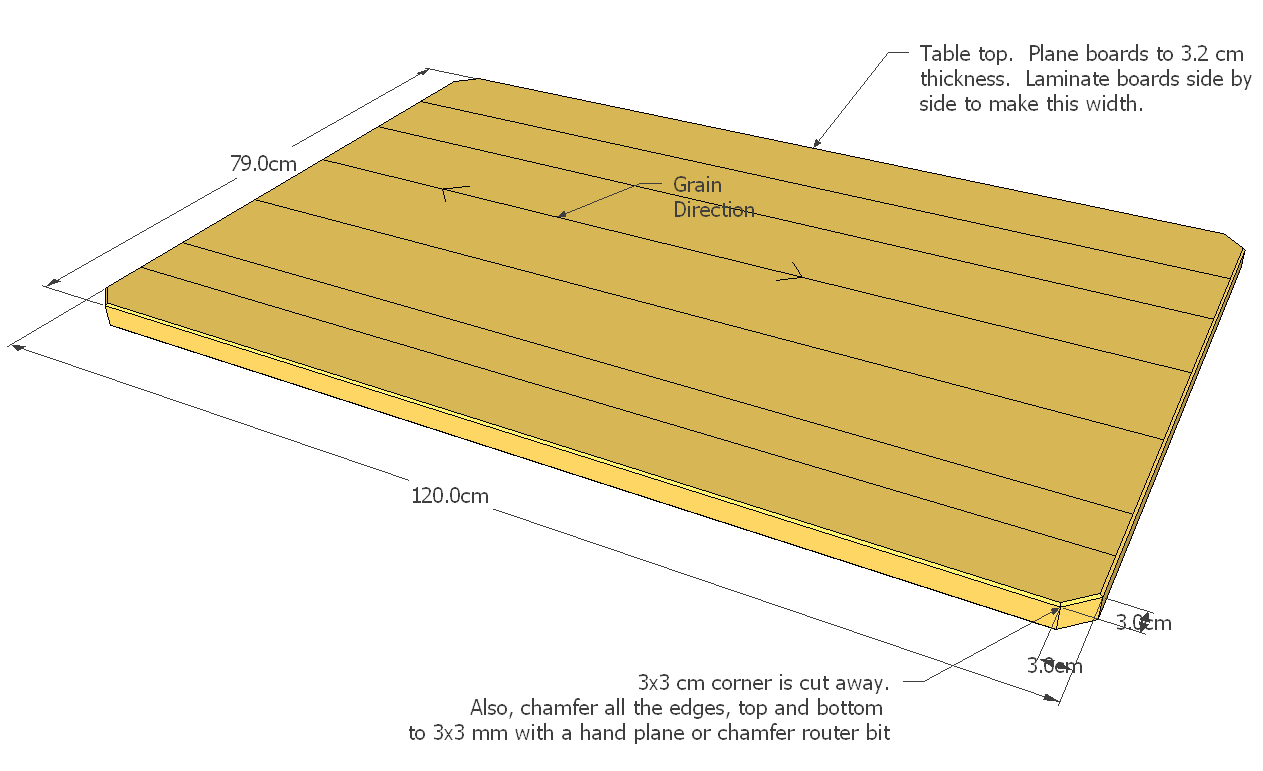 Assembly
The table is designed so that it can be partially knocked down. Two assemblies are built, consisting of two legs with a short piece of apron in between, and two lugs, that the long rails of the apron are screwed onto with 1.25" #6 wood screws. The leg assemblies are glued together, and the long pieces of apron are screwed onto the lugs of the assemblies. For moving, the screws are all removed, leaving just the two leg assemblies with two legs each, two long apron rails, and the table top. The table top is attached with 1.75" #8 wood screws.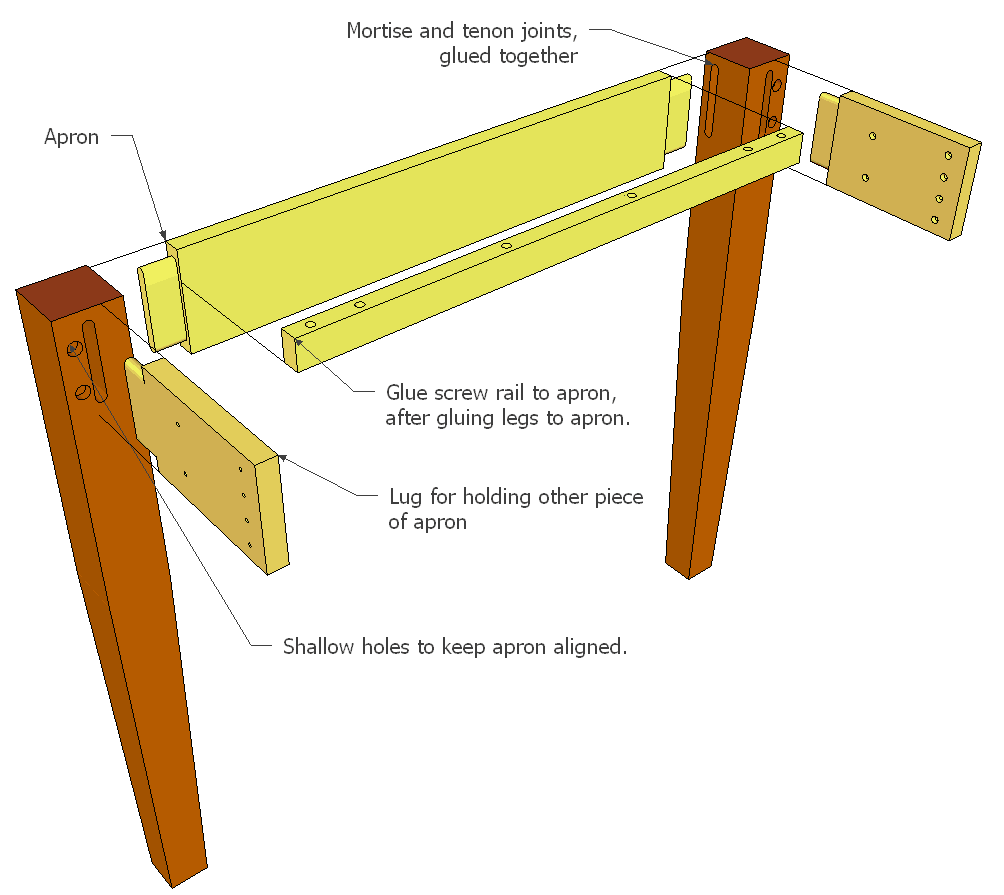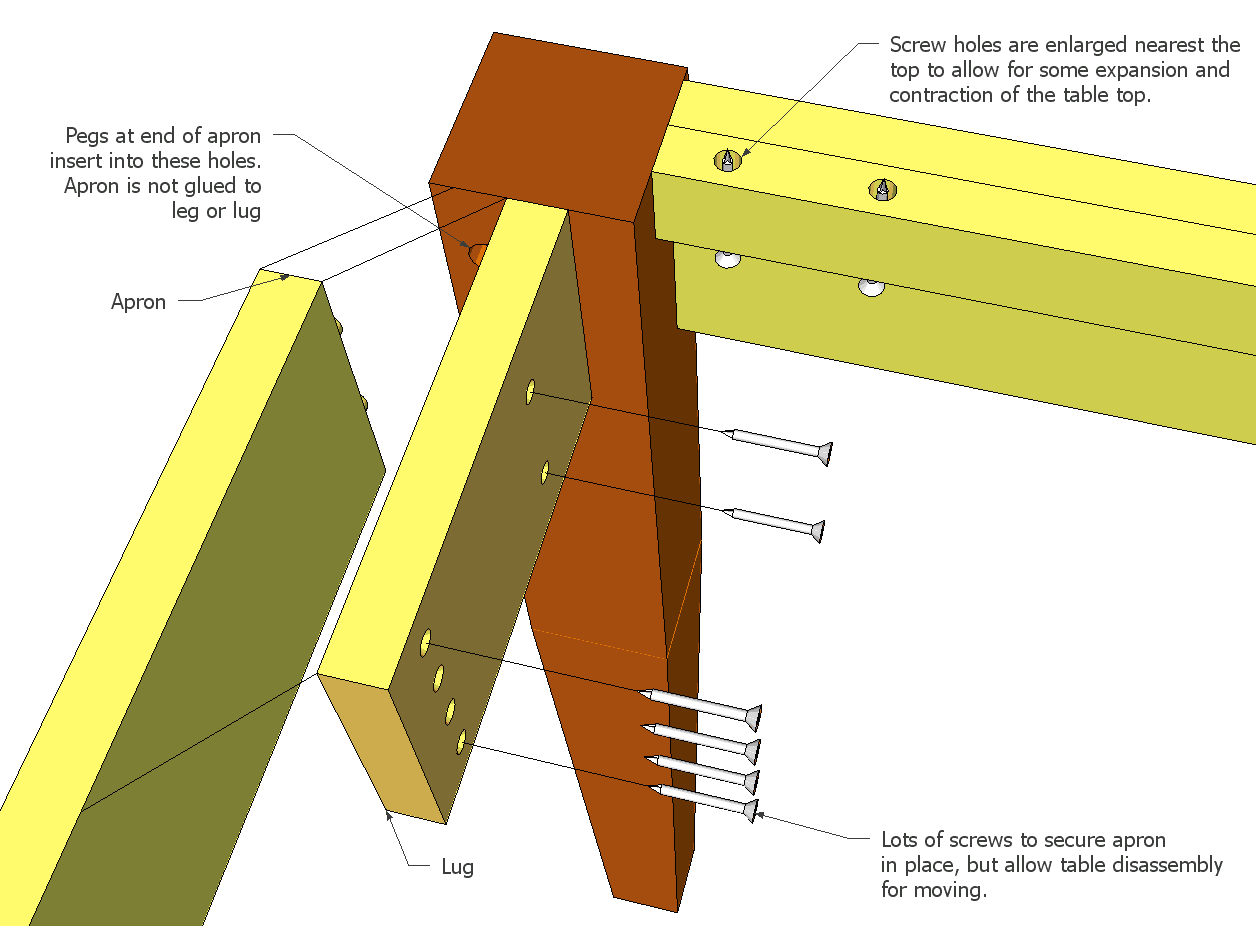 You can also download the SketchUp model for this table
Also see the article on building this table
Related plans: simple table plans patio table plans
More woodworking plans on my woodworking website.