Andy Nagel's bed
Andy Nagel writes:
I ended up making a bed from the plans on your web site, I'm pretty happy how it turned out. It does the trick, that's for sure! Thanks a lot for posting all that information on your site, it's very helpful.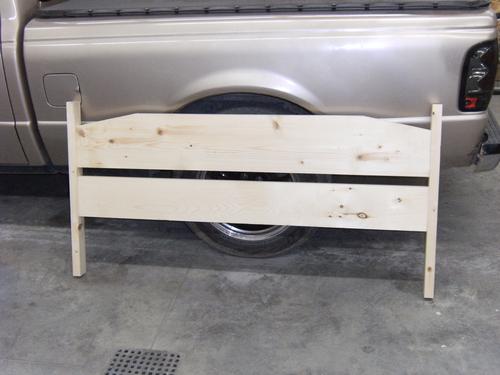 I'm currently in the process of making a corner TV stand, just sort of throwing it together trying to learn as much as possible (so a lot of unconventional things being done for the sake of trying it). It's taking way to long and I just hope it stands when I'm done hahaha.
Anyways, have a good one.
Andreas
Matthias adds:
I get emails about projects on the website from all over the world, but what's cool about this one is that I already knew Andy - he was renting a room in my previous house while attending college. A further irony is that the pictures I took of my bed from 2x4's was in the room Andy stayed in, though after he had moved out. I never actually built a queen size version myself. The queen size photo I have is actually a composite of two photos of the bed moved side to side a little.
Also see Andy Nagel's TV stand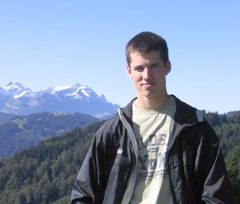 More bed projects:
To Woodworking main index, or Woodwork projects page.