Giuseppe Gaddi's homemade jointer
Giuseppe writes:
Hello Matthias
I got on very well with your Projects, I just had to apply some changes with regard to the rods for mounting the motor. I also had to build mine 26 cm instead of 31.7 cm because I used parts from a smaller planer. To me it's ok.
I tried it and it is magnificent. As for the frame, I have made it entirely from 18 mm and 12 mm birch plywood. I also built a stand for it.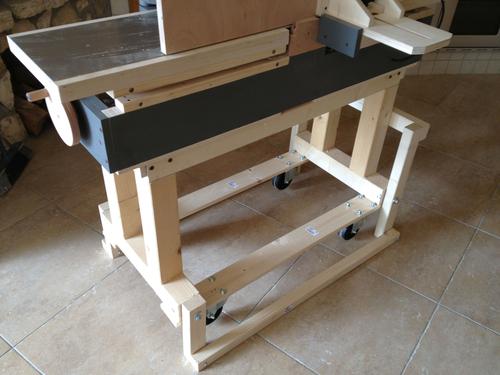 Matthias comments:
Giuseppe later added a lifter to lift the stand off its wheels. I don't have any means to lock the wheels on mine, and even on my uneven basement floor, the jointer sometimes rolls away on me.

Photos of the construction: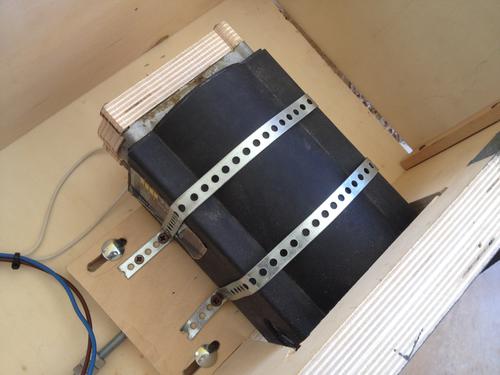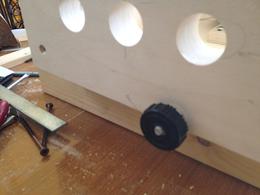 The black knob is for adjusting belt tension.

Giuseppe also previously built a bandsaw:
See other
reader built bandsaws
See also:
More homemade machines on my woodworking website