Marble blocks plans for sale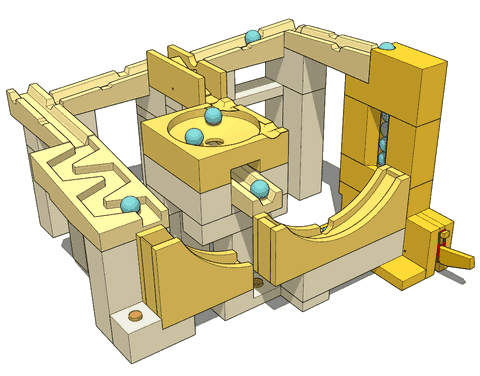 These marble blocks are designed to build a variety of marble runs. Unlike most set of marble run blocks you can buy, these blocks include a "pumping unit" that raises marbles at the push of a lever. Also, these blocks are designed to use as little vertical height per block as possible, so that you can make longer runs without getting too tall.

I originally designed this toy for a toy company, but it appears the toy company has lost interest, so now I am making the plans available.

The plans include:

Detailed 3D drawings of every block
Full-scale 1:1 drawings of all parts so you just paste them onto plywood and cut them out with a bandsaw or scrollsaw.
Detailed instructions on how to build the blocks with regular woodworking equipment, with over 100 photos
A SketchUp model of the pump lifter, blocks and other elements, which allows you to view them from any angle, or regenerate each of the views in the plans by clicking on the 'scene' tabs in SketchUp. SketchUp is a free, easy to use CAD program, downloadable from Google.
More about these marble blocks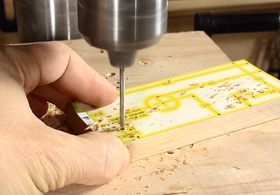 The plans include printable 1:1
cutting templates to simplify construction
A peek inside the plans...
The plans are in metric units, except for drill and dowel sizes, which are in imperial units. You can generate plans in imperial units simply by changing the units to "imperial" in SketchUp under "model info", but the units will not work out to nice fractions.
Cost: $14
On payment, you will be able to download your plans immediately.
The plans are a 10 megabyte zip file (your computer, Mac or PC, already knows how to open zip files). A download link will also be emailed to you automatically. Some email programs may treat this email as spam, so please check your spam folder if you did not receive the email.
You can checkout with your credit card or PayPal account.

If you encounter any problems with the download link or email, feel free to contact me at: