Slot mortising machine plans - preview
Copyright 2009 Matthias Wandel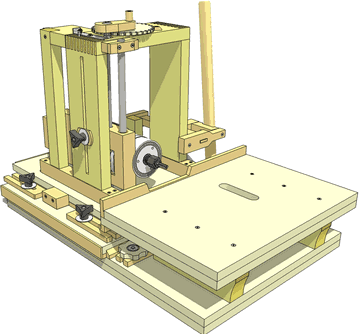 These plans are in Metric units. Why metric?. You can generate views with imperial dimensions with SketchUp (see here)

Overviews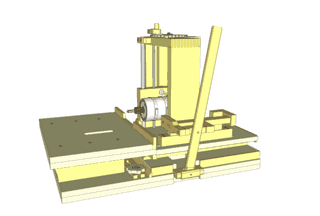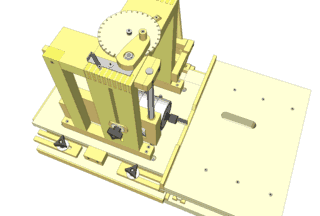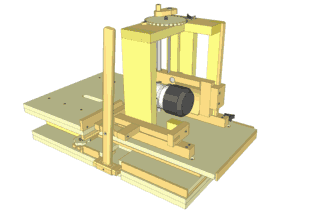 Base and table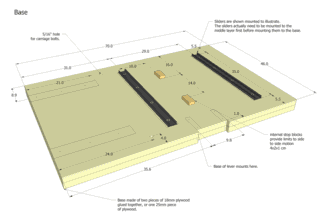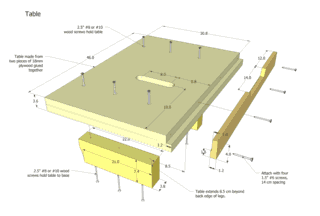 Sliding parts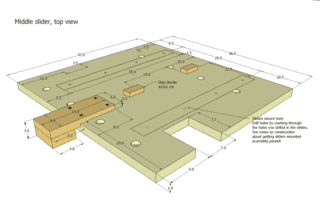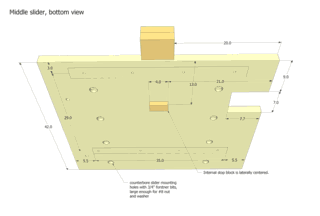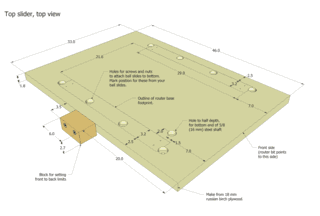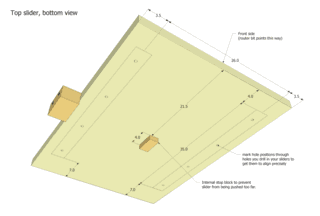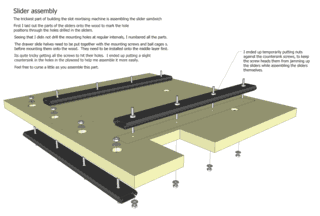 Vertical adjustment router frame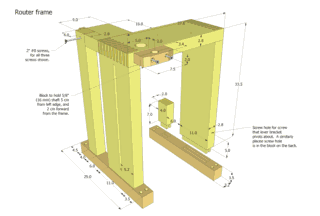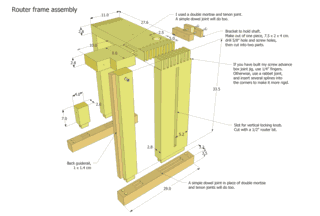 Various wooden parts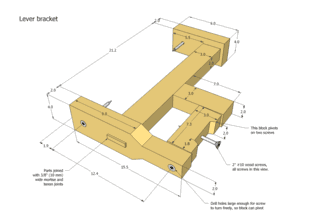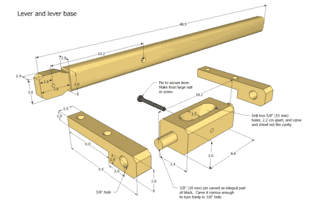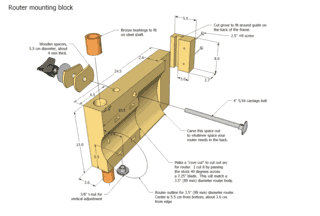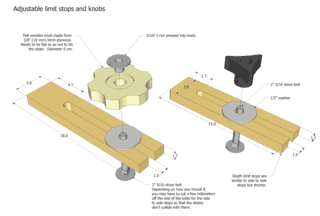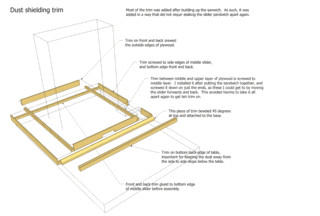 Vertical adjustment mechanisn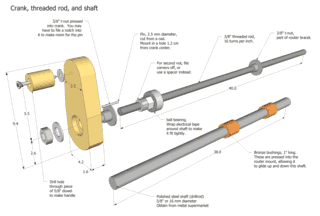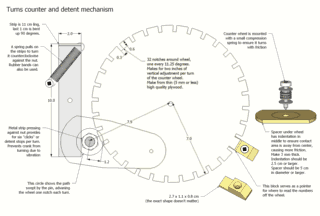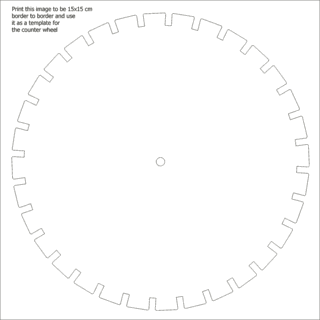 A 1:1 template of the counter gear is included. If you print this with 100% scaling from firefox or explorer, it will come out the right size on your printer.

Hardware list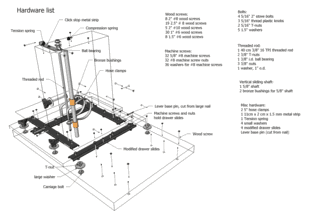 A view showing where all the hardware goes. There is also a text version of the hardware list.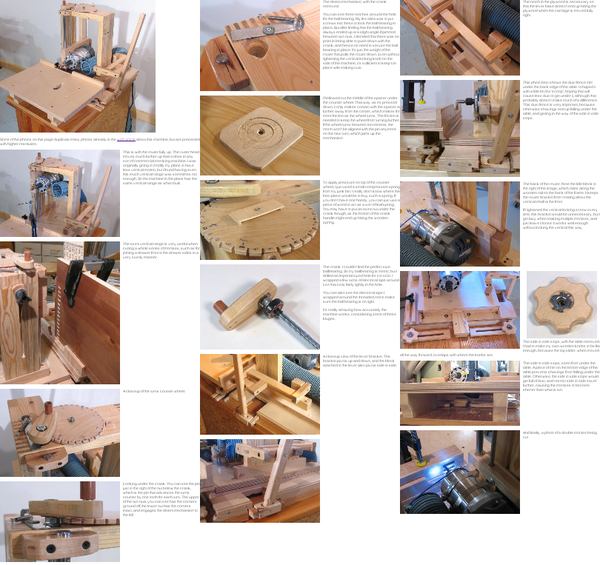 More photos...
More photos of the machine in operation are included, in addition to an offline copy of the building instructions (not shown here), but changed to come out better on your printer.