Storage shelf plans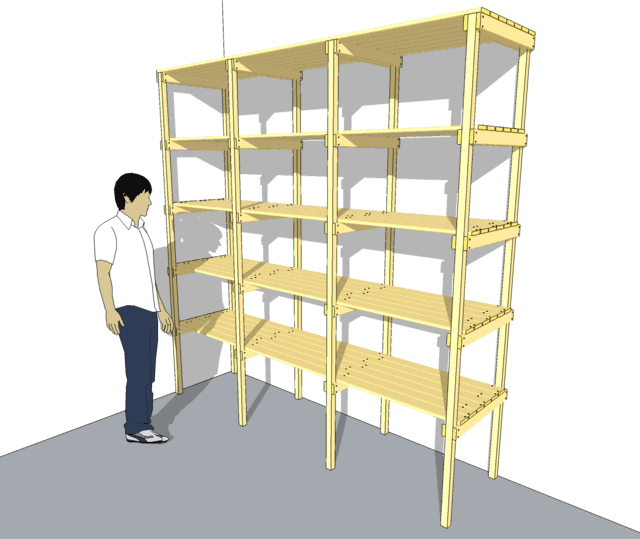 This storage shelf unit is very easy to build out of stock lumber from a hardware store.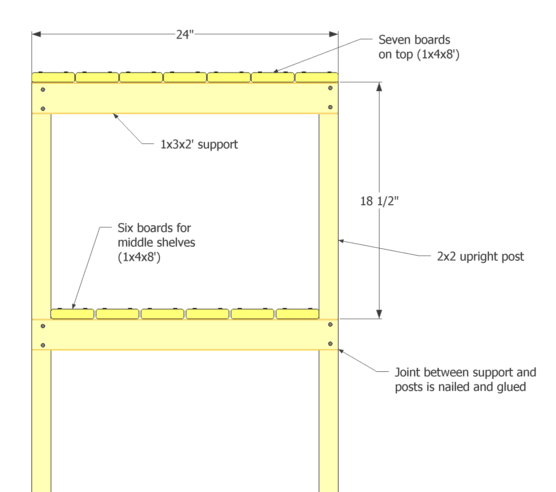 The shelf as shown is 2 feet deep, 8 feet high, and 8 feet wide. If you are going to put this shelf into a room with anything less than a 10 foot high ceiling, you will probably want change it to have just five shelves and not be as tall.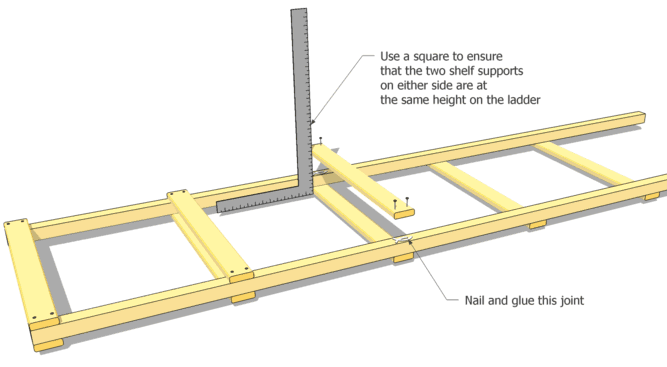 Start by assembling four ladders, as shown. Be careful that you get these square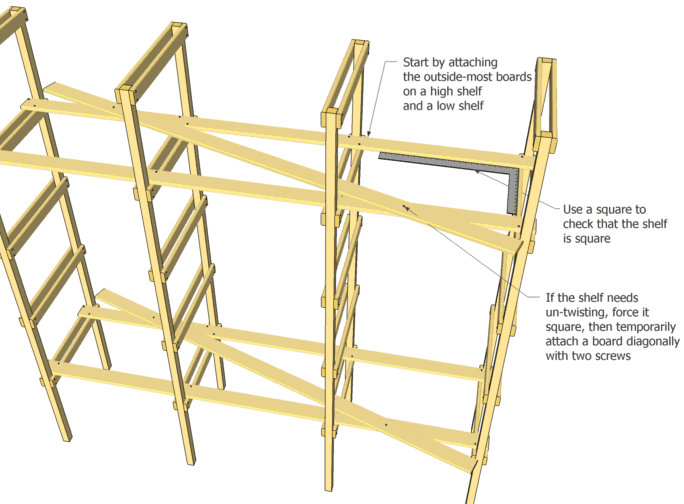 You may find that the shelf will want to form with a bit of a twist in it. This illustration shows how to force the shelf into square-ness, before screwing the rest of the boards on. The boards themselves will make the shelf rigid, so once they are on, you can remove the bracing.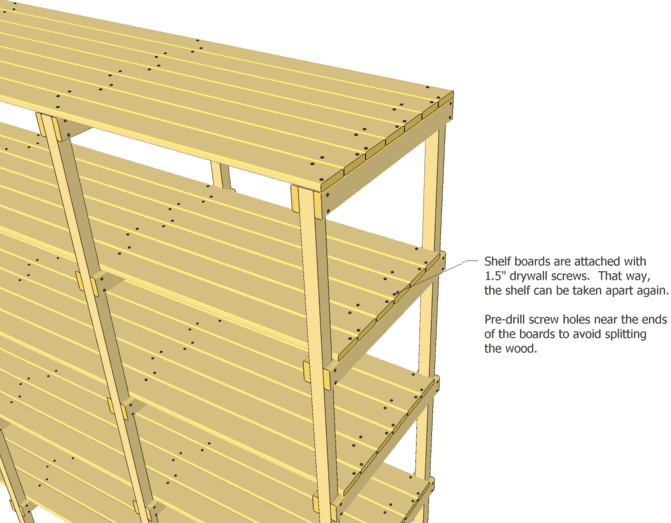 The 'ladders' of the shelf are nailed and glued together, but the shelf boards are screwed on, so that its possible to take the shelf apart again, if need be.
Materials needed for this shelf, as shown:
1"x4"x8' - Need 31.
1"x3"x8' - Need 10. Cut into 2' sections for shelf supports
2"x2"x8' - Need 8. Used to make shelf posts
1.5" Drywall screws - Need 250
2" long nails - need 160
Wood glue - Need about 250 milliliters
For more info on how to build this shelf, see my article on building storage shelving