Marble run toy blocks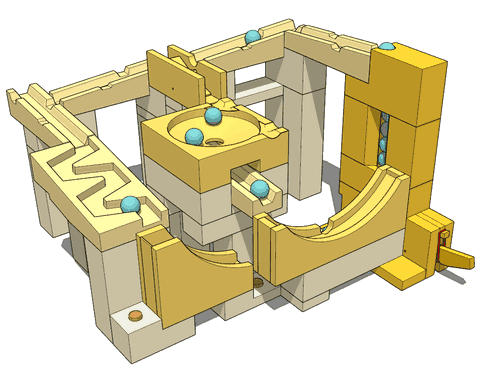 Buy plans for the marble blocks
(based on simplified construction method)

From time to time, people ask if they can buy the blocks. Sorry, I do not make these for sale.
But if you want a toy in similar spirit, you can search fur "Cuboro blocks", or "Haba kugelbahn".
or "Quadrilla", though none of these have cool stuff like the marble pump or the flipflop.
See also:
More wooden toys, more marble machines