14" bandsaw / sawmill build
Further explorations in bandsaw design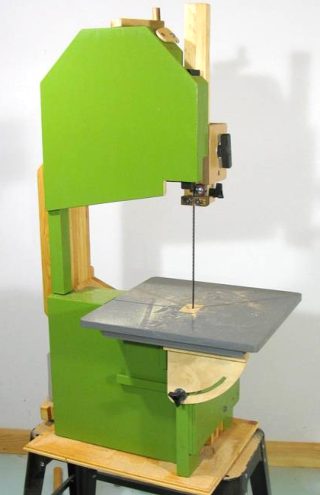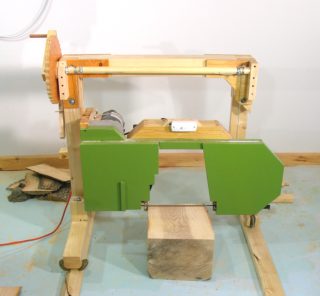 This bandsaw is only a 14" bandsaw (35 cm wheels). I don't actually need a fourth bandsaw (still haven't sold my cast iron bandsaw), but I wanted to experiment some more with bandsaw building. Although this machine is mostly be based on my previous bandsaw design, I intend to push the boundaries a little to see what I can get away with in terms of simplifications, materials, and experiments. If some of my experiments don't work, I can always rebuild those parts, though so far, that has not been necessary.

1: Building the frame

2: Bandsaw wheels

3: Wheel mounts

4: Adding the motor

5: Bandsaw table

6: Blade guides

7: The enclosure

Things learned


The sawmill frame


Testing sawmill mode

Milling in my backyard

Sawmill misadventures

More milling

Mking firewood with
the bandsaw (video)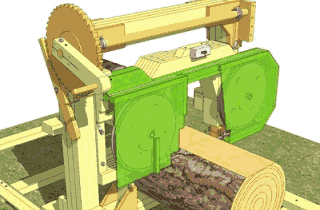 Plans for the bandsaw / sawmill

Reader built 14" bandsaws bade on my plans:

More about bandsaws on my woodworking website.
Watch all the videos on this bandsaw (over 80 minutes of video) by clicking play below.