Ryszard's 14" bandsaw
Ryszard writes

Hello Matthias

In September, for

the three weeks I built a 14" band saw using your plans.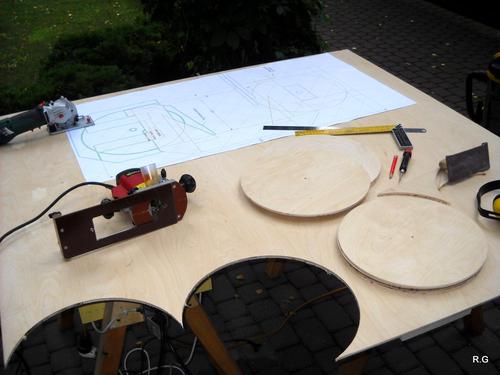 First, I made circles, blocks and a table. Wheels cut out the router.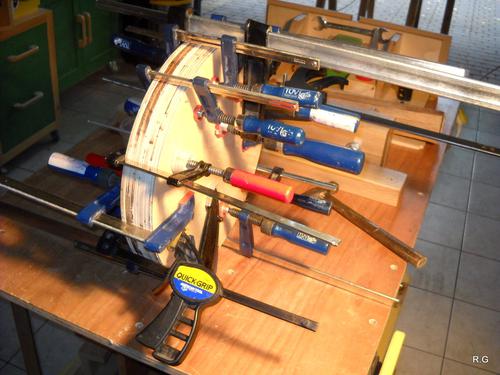 The wheels are made of two layers of plywood 18 mm and 6 mm for 24 mm total.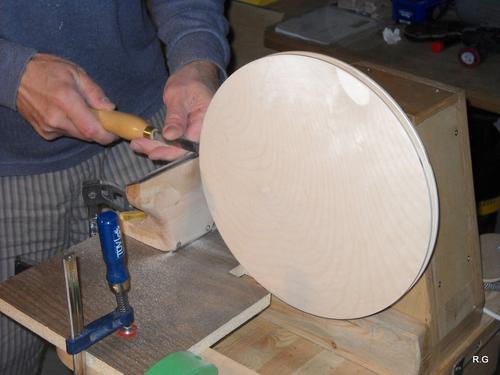 I cut the belt groove on my lathe.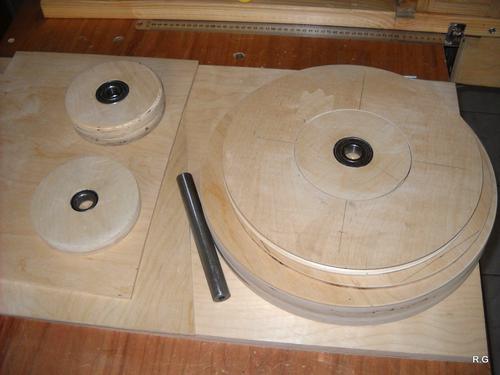 The pulleys are 80mm 300mm. Wheels are on 20 mm steel shafts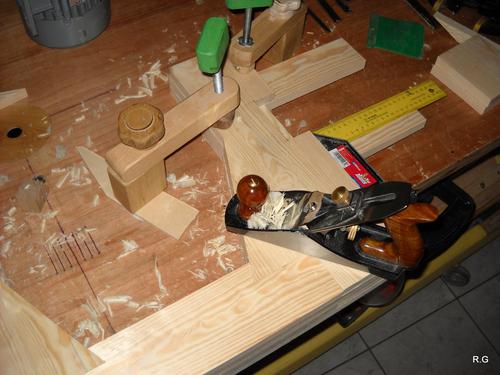 The frame is made of planks of pine.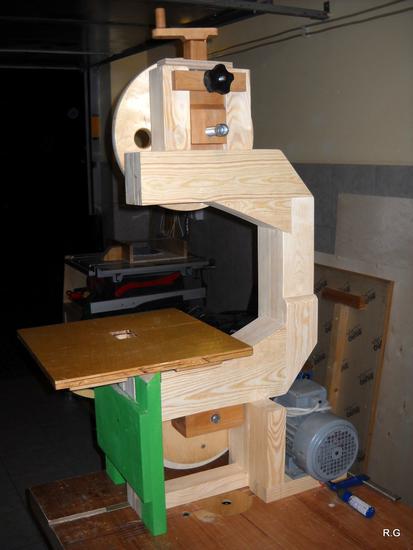 The motor is a 3 phase 400 V, 2480 rpm. The pulleys are 80mm 300mm.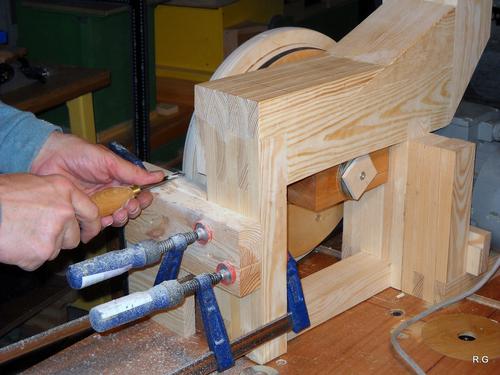 Truing and adding a crown to the wheels.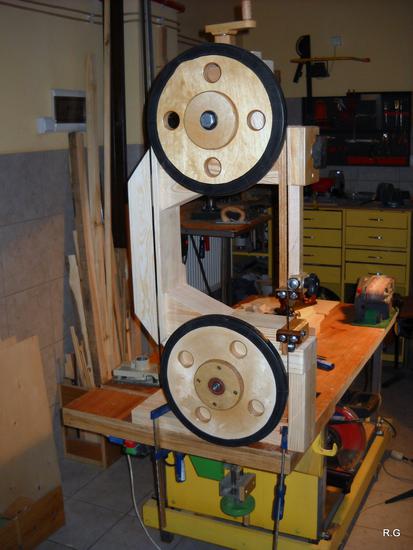 Saw blade is 2400 mm x 10 mm x 0.6 mm, 6 TPI.
The shafts fit in the bearing with ease after sanding the shaft on the lathe.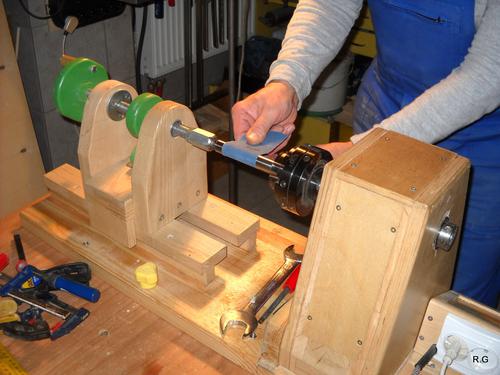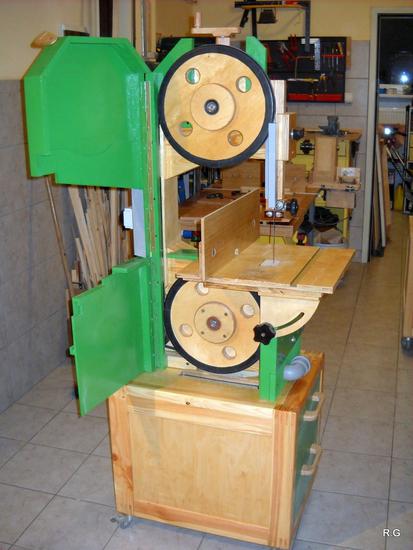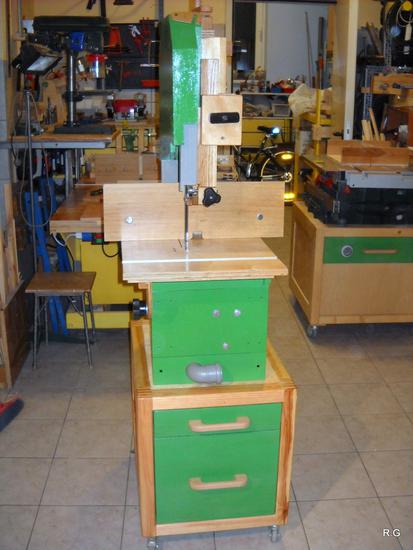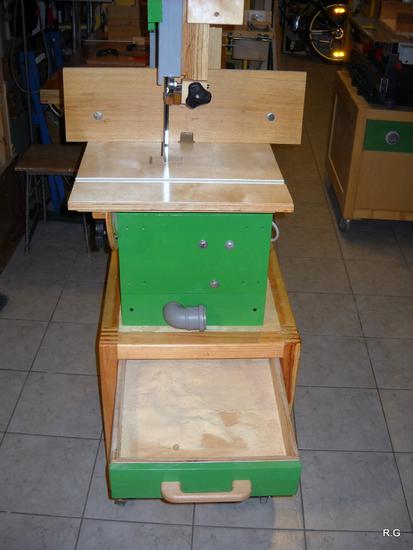 I put a 50 mm elbow on the bottom for a dust hose.
The upper drawer of the base also Catches sawdust.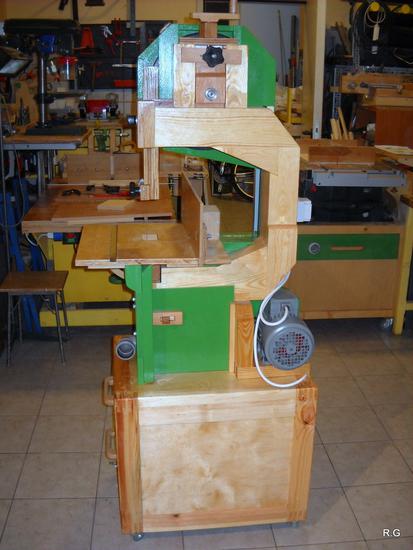 The table has a slot with an aluminium track.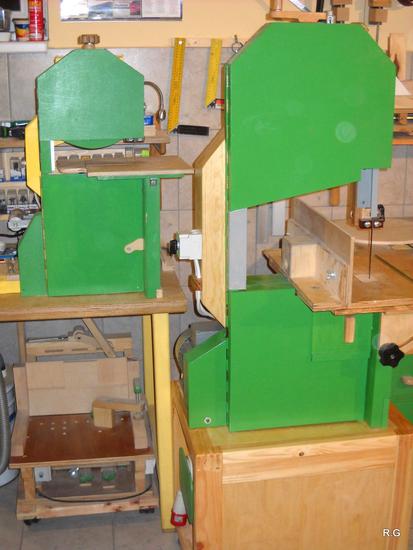 Now I have two bandsaws: old 10" and 14".
After the construction of the saw from your plans,
I tested it by cutting some circles in plywood.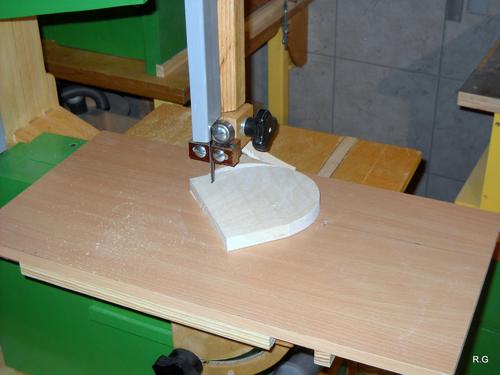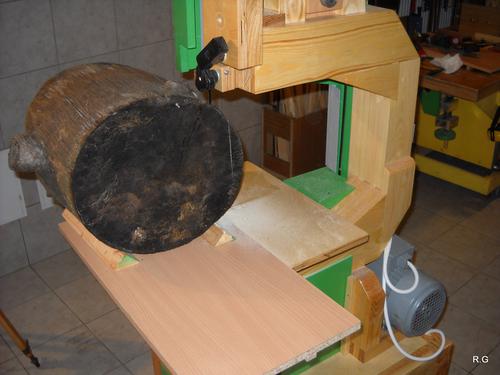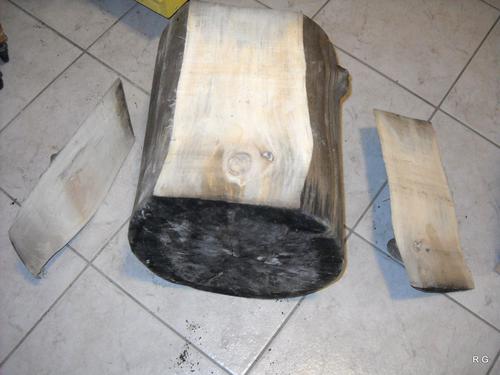 I also made a difficult test, cutting old wet poplar trunk, 330 mm diameter and 310 mm long. I laid it On some particle board which had a strip of wood to run in the slot. I used a 10 mm wide blade, 6 TPI for the time being so I was encountering blade drift. For this work, I need a different blade.

Thank you Matthias for good plans.




More of Ryszard's projects:

See also:

More
reader projects
on
woodgears.ca