>Table saw dovetail joint jig
This page is also available in Spanish and Russian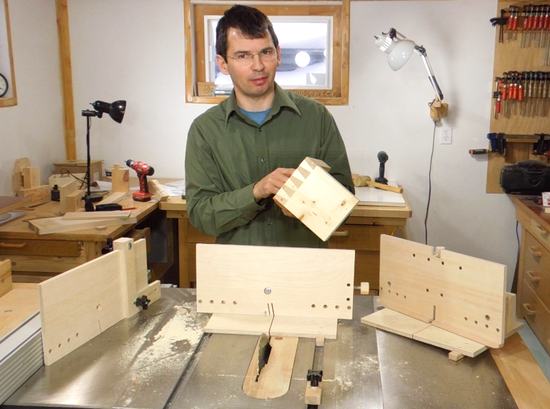 I came up with two jigs for cutting through-dovetail joints on the table saw.
These jigs allow for much more flexibility, and for larger joints than what is possible with a router jig.
How I built the jig:
Demonstrating the jig:
I drew up a
detailed set of plans
for the jigs, with paper templates for all the parts.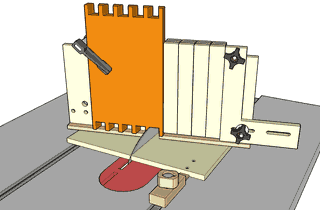 Buy plans for the jig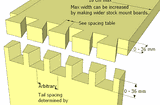 Specifications