Peter Fabricius's wooden cyclone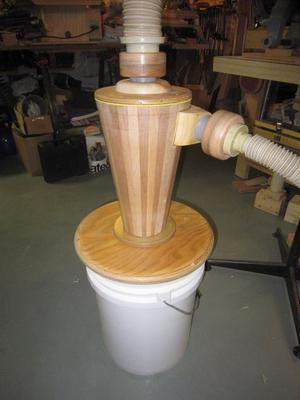 Peter Fabricius writes:
Hi Matthias
I enjoyed your building project of the small dust collector. Lots of technical info that I was not aware of. I built the cyclone designed by Ron Walters. It is small and sits under the small table for my belt sander. It is powered by the house central vac system. The big deal for me is that the filter bag stays clean and therefore has consistent suction, all my shop debris goes into the cyclone and then the 5 gal pail under it. So it's easy to empty out and it is very efficient. I never see sawdust in the central vac bag anymore. Nothing but the greatest. Please pass my comments to Ron with a big thanks.
Peter Fabricius
Hanover, Ontario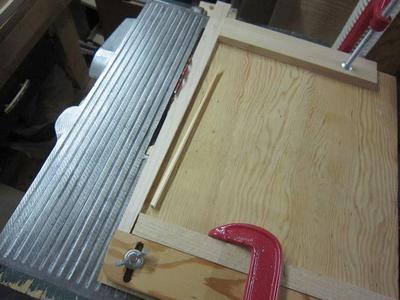 Sled for wedge cuts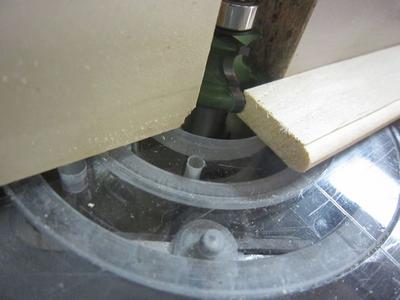 Shaping the wedge edges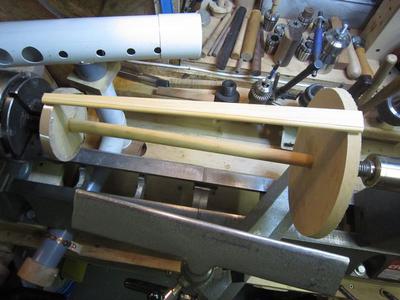 Top and bottom set up for assembly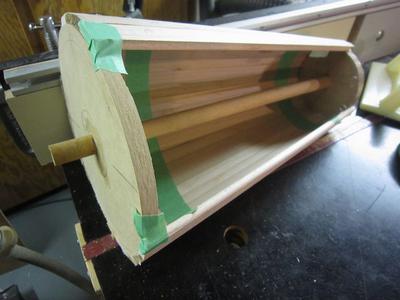 Dry fitting the wedges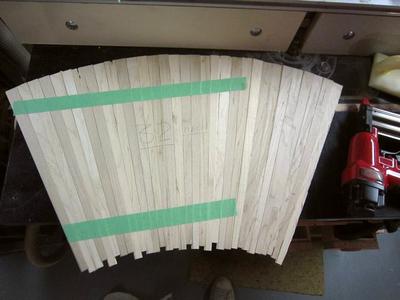 The wedges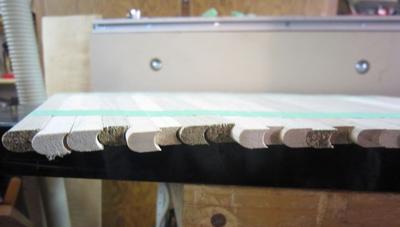 Shaped wedge edges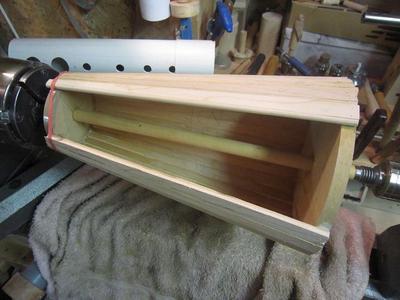 Assembly on the lathe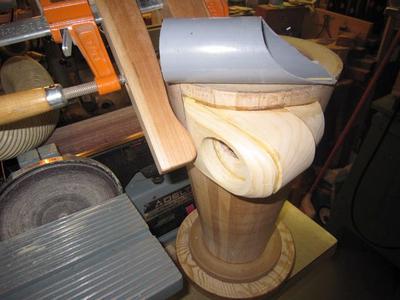 Air-in pipe cut to shape, and wooden holder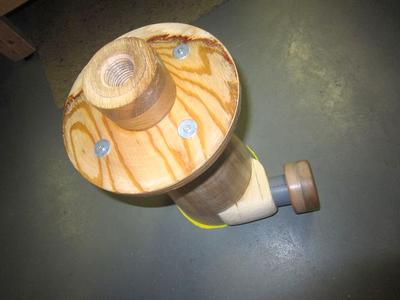 Cyclone mounted on lathe face plate for turning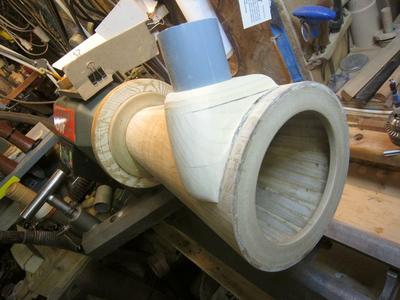 Large end opened up for access

Cyclone large end, showing the air in pipe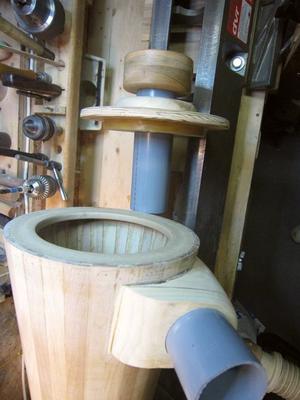 Cyclone, air outlet behind.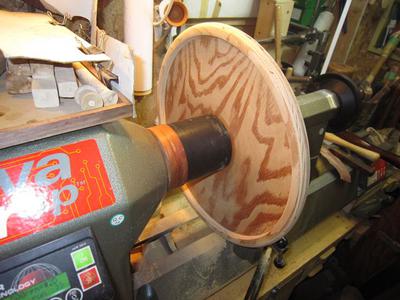 5 gallon bucket top, underside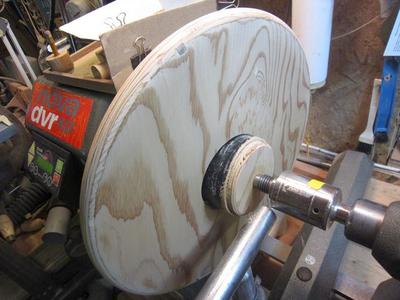 5 gallon bucket top, 3.75 inch hole cut.
See also:

Back to the dust collector page