Ken Coulter's pantograph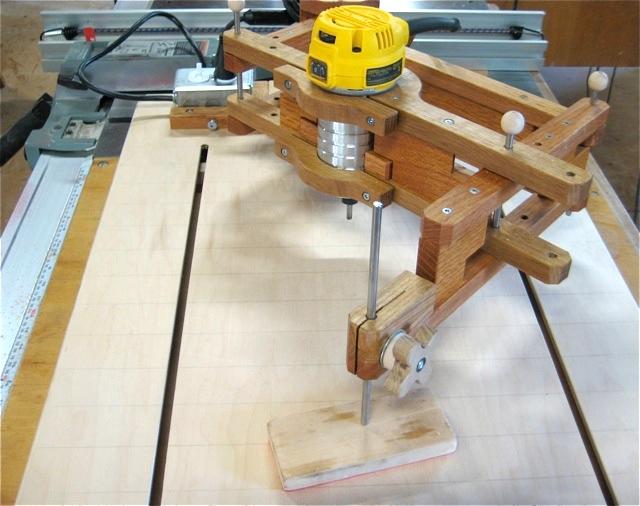 Ken Coulter writes:
Matthias,
Thank you for the pantograph plans. They are reasonably priced and, although I could have worked it out on my own, sometimes it's nice to have someone do the "heavy lifting." I know you recommended plywood spans, but I had some nice qtr sawn oak I preferred to use, so the whole thing is that. Well, except for the base and the main pivot base.
Here are some early shots: basic machine, test for accuracy with circles, and beginning of my first project.
Thanks again,
Ken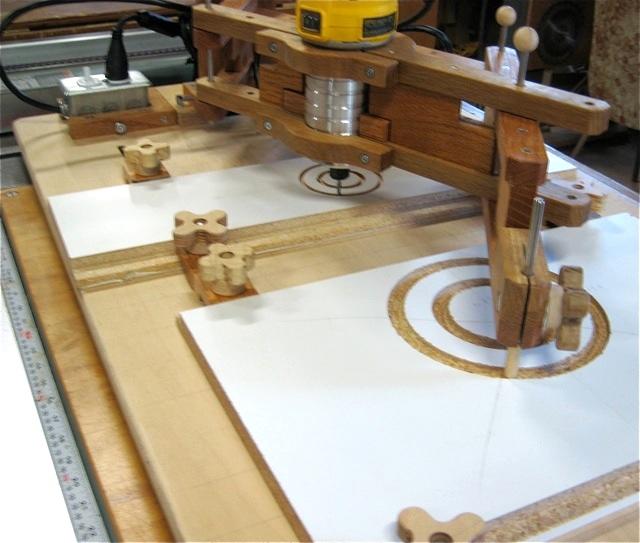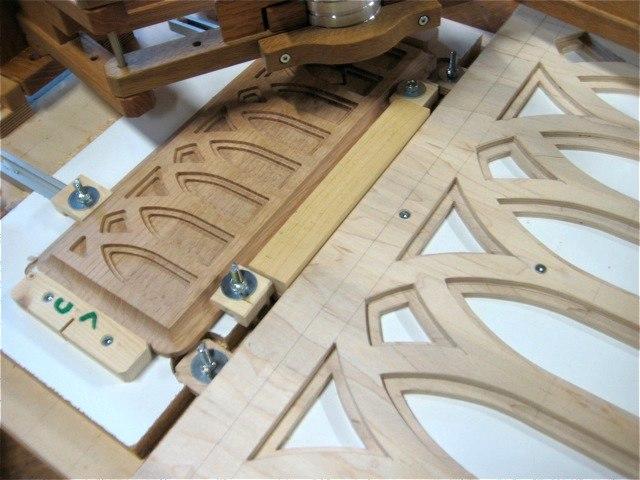 The gothic tracery is on raised panels for a couple of very small organs, attempting to emulate a historic counterpart. At some time in the future, I may actually finish them; then I should have pictures of the finished product.




See also:



Back to my woodworking website.