Szczepan Urbanowicz's tilting router lift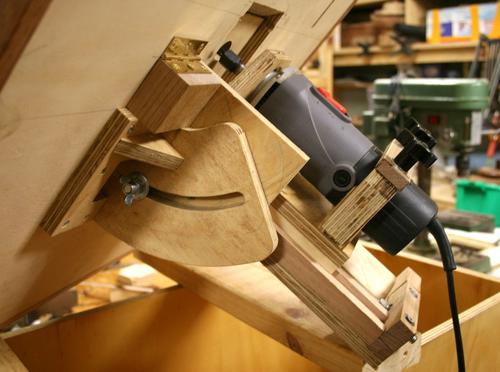 Szczepan Urbanowicz, from Australia, writes:
Hi Matthias,
Just thought I'd let you know that I have nearly finished my build of your router lift mechanism.
I have made one or two modifications in the sense that I preferred to have a lifting mechanism through the top of the table top and not wind the gears below the table. Additionally I made an adjustment to the way the router is held on the sliding mechanism. I used a clamping mechanism with two knobs to hold the router. Apart from that I have nearly completed the whole table. I intend to build a fold-away wall mounted arm that will be retractable so that the router does not take up my valuable floor space. It wont be a flimsy mechanism, but rather like a fold-down ironing board.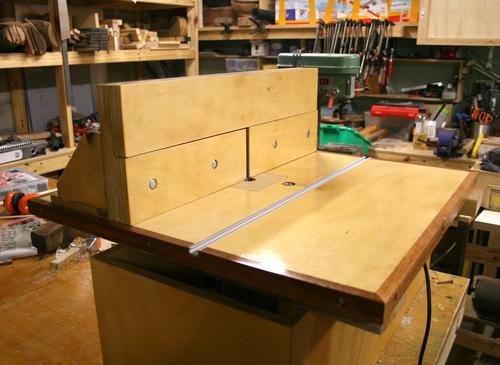 Again many thanks for the great info with the plans.
Szczepan Urbanowicz

Matthias comments
That's a neat way of mounting the router.
Your alternate mechanism for turning the threaded rod also eliminates the need to make gears, although it will be harder to get at when the router is tilted.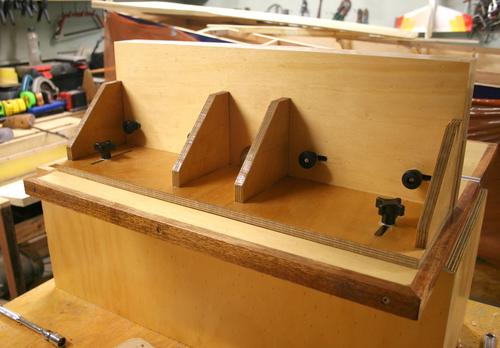 | | |
| --- | --- |
| | |

More tilting router lifts: