Bob McDermid's pantorouter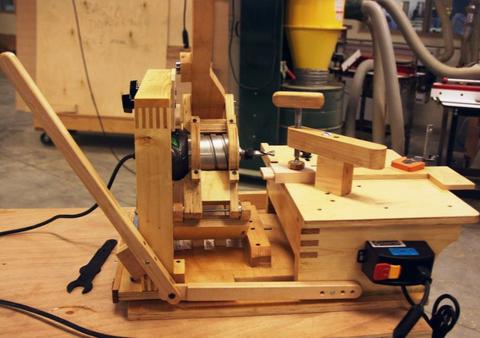 Bob McDermid sent me some pictures of his pantorouter that he built from the plans
Bob writes:
Hi Mathias I have finally finished my pantorouter. It works absolutely sweet. I made a couple of minor modifications, the handle for the follower arm I used 1 1/2" Dowel and then counter bored for the bolt. I used full extension slides but heavy duty ones where you must make the cabinets to + or - 1/64" so they don't have the same play as the lighter duty ones. I also have access to a hardware company that sells to trades people and they were cheaper than Home Depot. I used a safety switch from Busy Bee. All in I have about $170 including the router,and around 20 hours to complete. I have showed the finished machine to some of our students and quite a few said that they would visit your site. Great plans and videos.
Regards Bob McDermid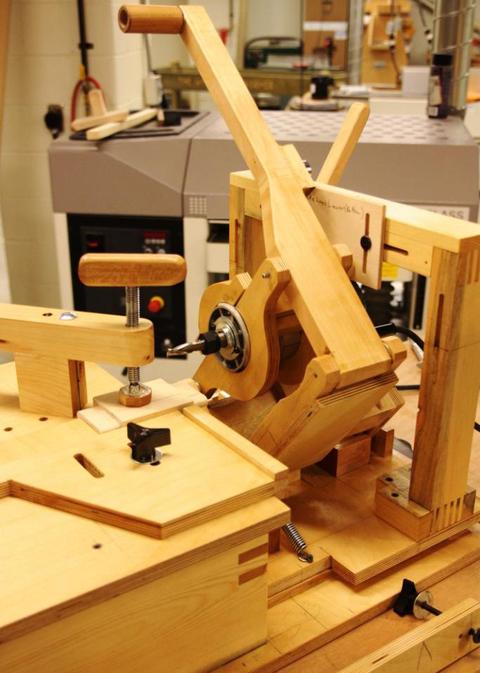 I was curious about how well those heavy duty slides worked:
Hi Matthias the 100 lbs. full extension drawer slides work great and have no noticeable play.