Carsten Avenhaus's projects
Tilting router lift
Carsten Avenhaus writes:
Aside from my pantorouter, I have also built some of your other projects. The Tilting router lift is built according to your plans. I only made some additions to the fence. The added dust port works quite well and I also re-used some of the hardware from my store-bought cheap router table.
Screw advance box joint jig
The Screw advance box joint jig was very handy for cutting the finger joints on the pantorouter. I also used it to make shelf brackets to store the pantorouter. The main gears are cut by hand. I made the crank gears with a laser cutter and gave the teeth a bevel on the belt sander afterwards. The laser cutter is limited to 6mm, but that seems to be thick enough. I have not had any problems so far. A small piece of wood serves as a point of reference when cranking to marked positions on the wheels. I tried to be clever and used bamboo for the gear handles. They already have a hole for the screw. But since the hole is too big and not countersunk they are actually not as nice as handles made from a normal dowel.
3-D router pantograph
The 3-D router pantograph has also been a fun project. I first tried to laminate perforated hardboards together for the base, but they turned out not to be very accurate. The holes did not line up. So I ended up hand drilling holes into plywood. It was a lot of work and it's not as accurate as I would have liked, but still better than the hardboard. It is quite convenient though and allows me a variety of choices for clamping work pieces. The counterweight makes the use much more comfortable. I made a 2nd mount for my German made Proxxon rotary tool. They are better quality than Dremel and have a nice steel collar for mounting.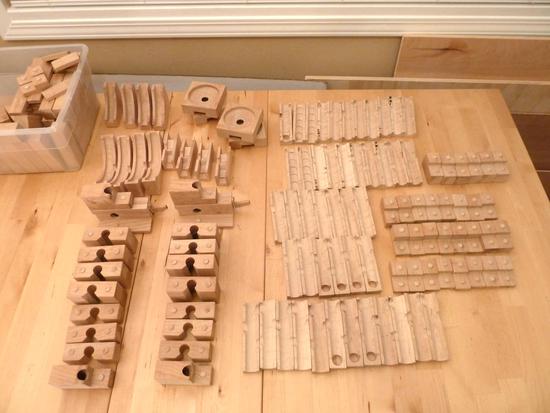 Marble run toy blocks
The marble blocks are still work in progress. My nephew turns two in October, so I still have a bit of time.

Tenon jig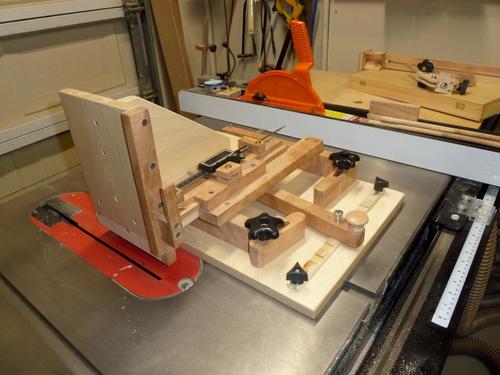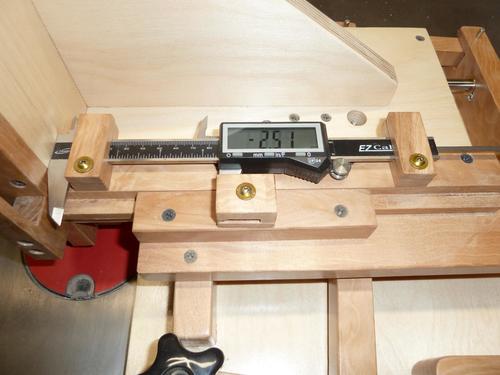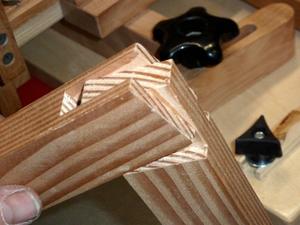 A Quick-set tenon jig
Table Saw
And some tools for the table saw. A small sled, one-sided larger sled, push sticks, and fence micro adjuster
Historic saw mill
On my last trip to Germany I came across this historic saw mill. It's not part of a museum. It just sits outside of a grocery store. Apparently it used to be water powered by a nearby creek. This is why it's so deep in the ground.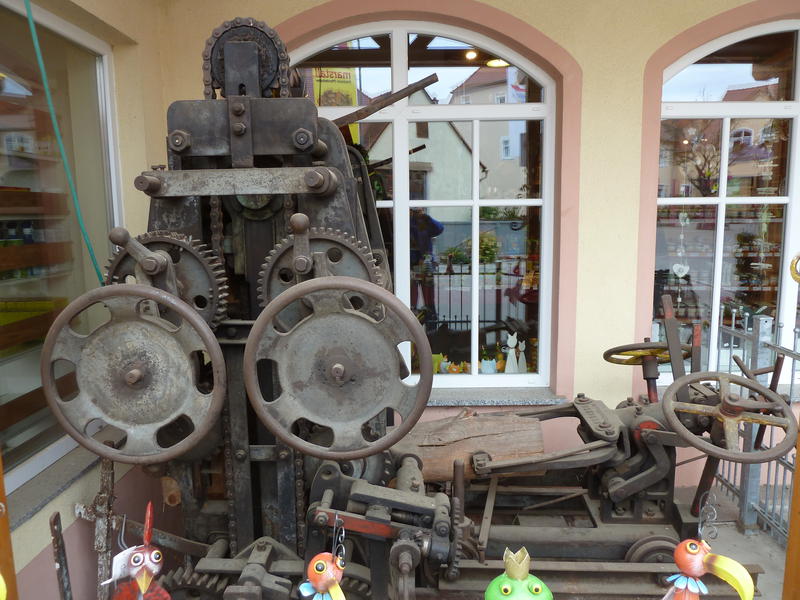 More of Carsten's projects:




See also:


Back to my woodworking website.