Philipp Kowalsky belt sander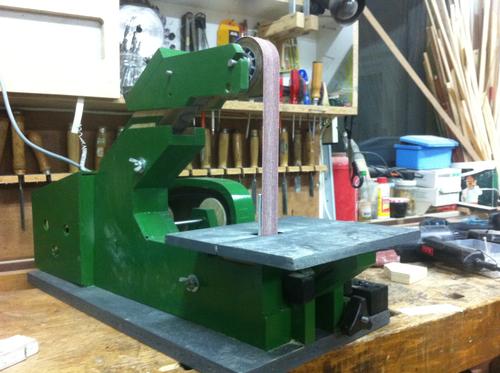 Philipp Kowalsky writes:
Hey Matthias,
my name is Philipp and I am a 18 year old student from Germany.
Some days ago I bought youre plans for the Belt sander and I started to work on the machine. I bought an used motor from a Washing machine and this solution with only 240 watt turned out pretty good. I just wonna thank you for your work on the plans and the brilliant concept in general.
I am following you on YouTube and your website for a while and I am looking forward to finish some more projects with help of your detailed plans.
At the moment it has no dust collection but it works pretty fine.
Sincere regards
Philipp Kowalsky
See also: