Nicholas Tinling's strip sander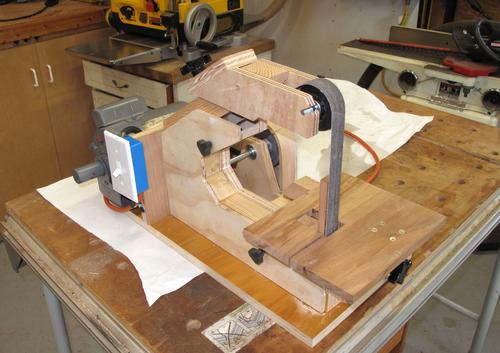 Nicholas Tinling writes:
I just finished it and I said the same thing as you when I turned it on. "Wow, it works." I sure had my doubts. I made a couple of mods for my convenience. Used hardwood for the platen, table, table support, and tracking slider. Notice the grooved base for the tracking slider, it helps keep it from twisting. Anyway, thanks for the great design, plans, and instructions. Had me guessing on how to make that cut for the dust collector block.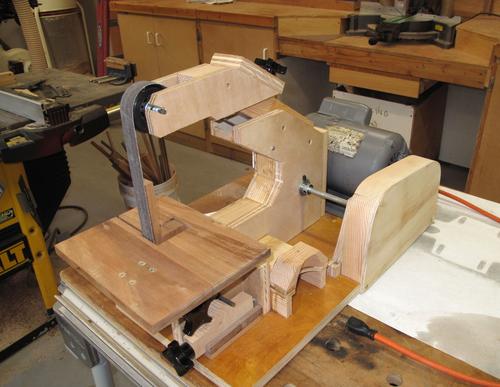 See also: