Mark Ramsay's combination lock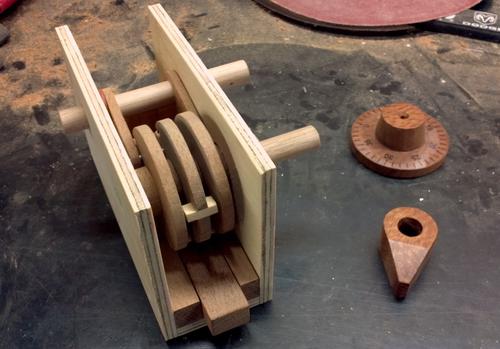 Mark Ramsay writes:
Hi Matthias,
Thought I'd drop a line on my new project. I've incorporated your lock into a wooden box and made a 'Safe'. I used 100+ year old Silky Oak for the lock spools, tongue, rails, lock lever, dial and hinges. The box body is laminated ply and a nice piece of pine for the door. The dowels are Tasmanian oak. Anyway, here are some pics.
Cheers
Mark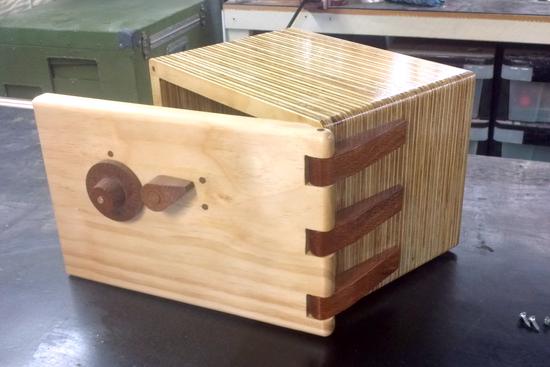 The safe's overall dimensions are 30cm x 20cm x 20cm.

See also: