Unboxing the all-metal pantorouter (2013)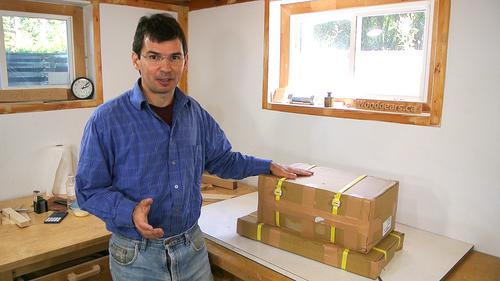 I don't often get "freebies" sent to me, which I'm quite ok with, because I'd always wonder how much coverage I'd owe the "free" thing.

But this "freebie" is different. Kuldeep Singh (an Indian guy living in Japan) has been building and selling pre-built all metal pantorouter machines. He offered to send me a royalty for the machines, but I told him to set the money aside and send me a machine once the royalties add up to the price of a machine.

So (in 2013) the numbers finally added up to a machine, and Kuldeep sent me one.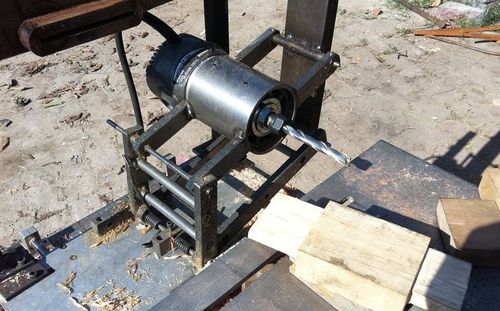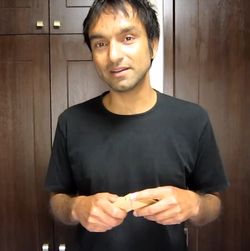 Kuldeep has been experimenting with building pantorouter machines from all metal for some time. I first posted about his machine back in February 2012 (at left, his first machine)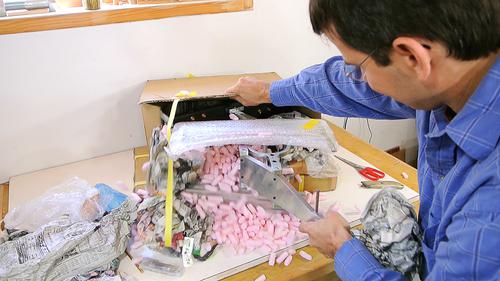 I made lengthy video of most of the unpacking and assembly. The packaging was perhaps a bit messy, but effective. Then again, when I sold marble adders or Jenga pistols, my packaging was not that neat either.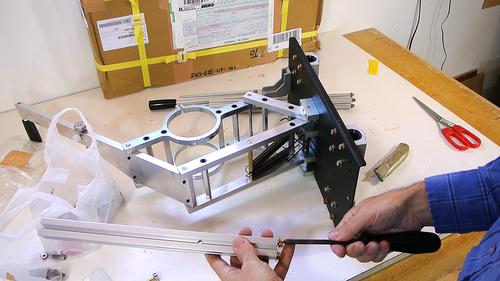 The main pantograph was pre-assembled, which was nice. I think that mechanism would be quite prone to getting assembled incorrectly.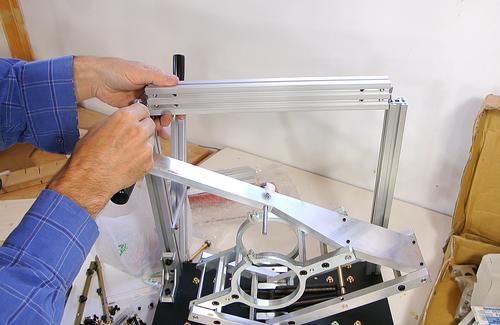 Assembling the template holder frame, which mounts behind the pantograph.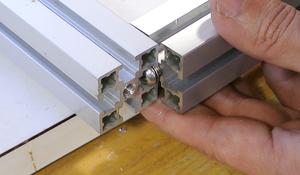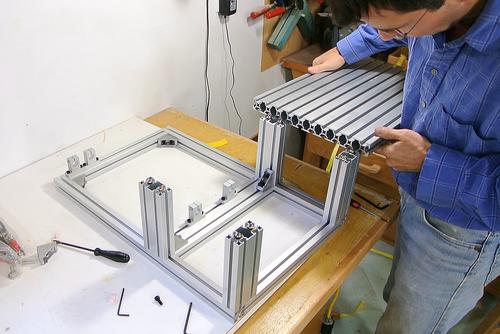 The whole frame is made of these industrial T-slot rails. I have seen this type of rail used in factories to build jigs. It's quite a neat system, and very precise.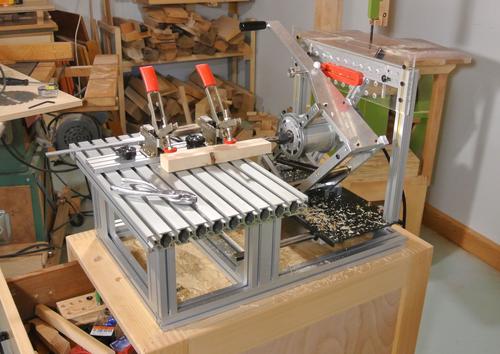 First test of the machine. I was afraid the pantograph mechanism might feel a little floppy, but it's actually quite stiff. The whole machine feels very precise.
The table, with the many slots on it is also very nice for jigging things up on. Although for very thick (5 cm or more) work pieces, the toggle clamps don't open far enough. So I just put bar clamps over the edges of the table for larger pieces.
I should add, the toggle clamps are not included by default (an extra $65 option)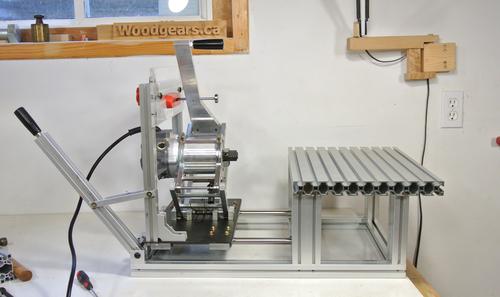 The design of Kuldeep's metal pantorouter machine has evolved over time. On testing the machine, I had some suggestions as well. One was to increase the plunge depth, which I was able to do by assembling the machine slightly differently, with the table further from the router. When making large mortises and tenon joints, you need a lot of plunge depth because the mortises are cut on the table, but the tenons are cut overhanging the table. Then, to be able to back away from the tenon, even more depth is needed.




Having put the machine through its paces, I'm happy to say that I like it. One of the things that I figured could use improvement was instructions on how to put the machine together, so I spent the time putting together a set of assembly instructions. For me, assembly was a puzzle I quite enjoyed. Much better than a jigsaw puzzle!

Kuldeep has also designed an improved set of depth stops, which I made a short video about

And at this point, I feel like I have contributed to this particular machine, so I don't feel guilty about earning a little bit of money off it.

The machine does cost more than cheap tools from China. But when you compare it to over $1100 for a Leigh FMT Pro, and how limited that machine is, I think Kuldeep's pantorouter is a bargain! Especially considering that he puts these together one at a time, without fancy automated machinery or cheap Chinese labour.

If you would like to buy one of these machines, see here about contacting Kuldeep to order one.

A video of Kuldeep demonstrating the machine, with a dovetail template that he also sells. Also shwon, a 65 mm diameter router mount for smaller routers.

Frank Howarth has made an excellent video of using the pantoroute to make inlays for a bowl.

He also includes a cool animation of assembling the pantorouter, which is at 3:54 seconds into the video.

See also:


Back to my woodworking website