Ryszards spindle sander
Ryszard writes
Hello Matthias. This week I built a sander for holes and curves.
I used the removable motor module and power module that I use the lathe and drum sander. The motor is 450 W, 230 V, 2800 rpm.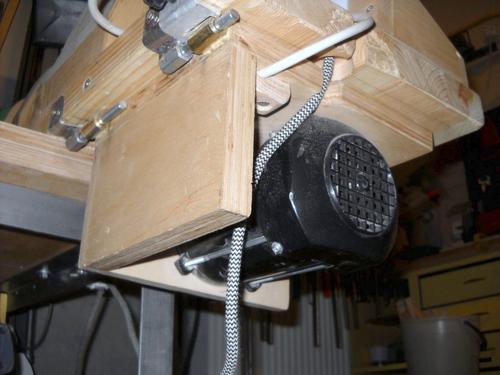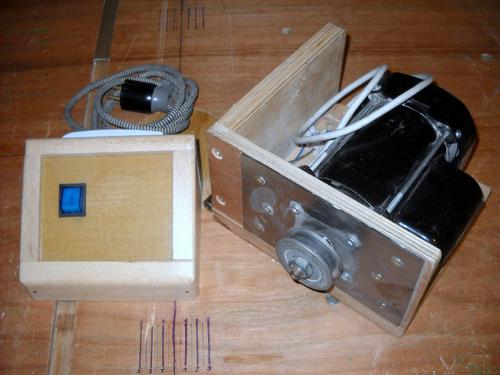 The shaft is 20 mm, on bearings at the end of a pulley. Pulley ratio is d1/d2 = 60/120.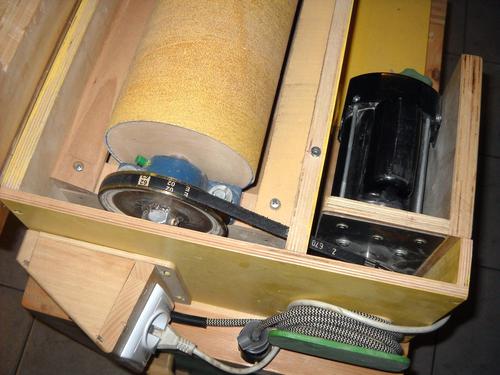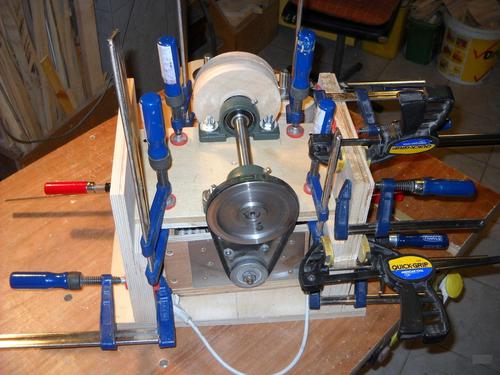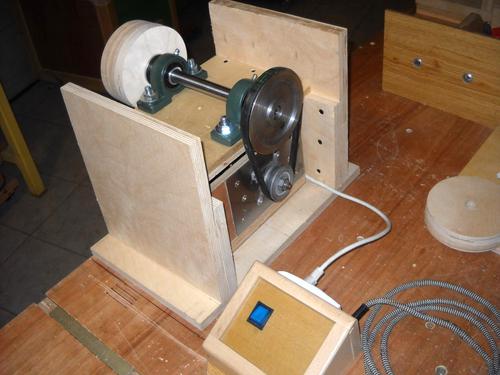 The cylinder is made of plywood disks, 140 mm x 18 mm, totaling 120 mm long.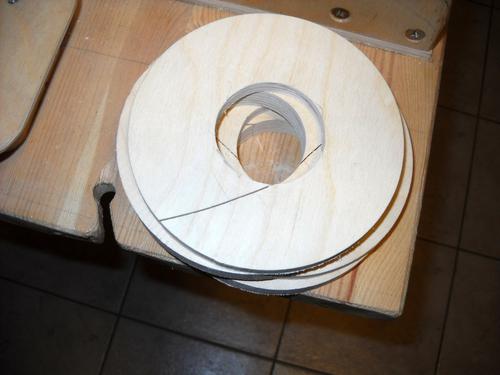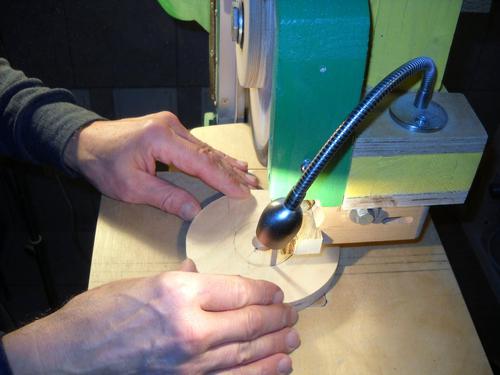 The other end of the carrier and threads for securing the belt grinding cylinder with M20 nuts.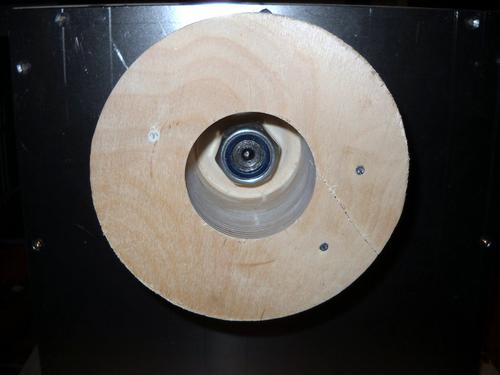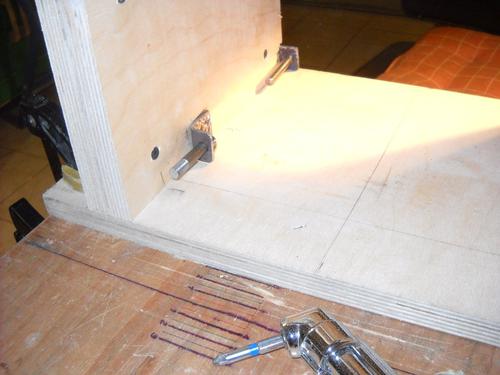 The housing is made of plywood.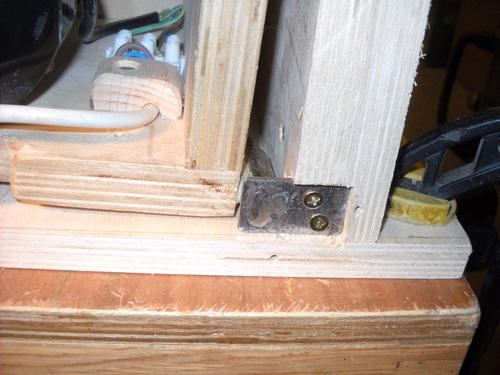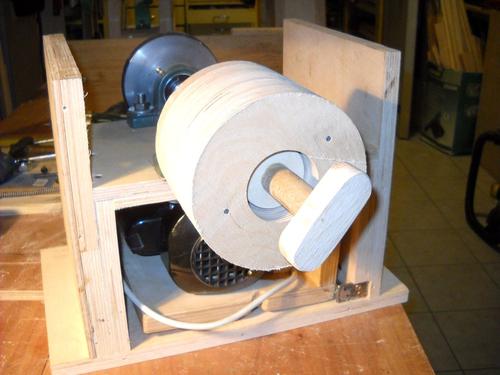 Velcro is glued on the cylinder.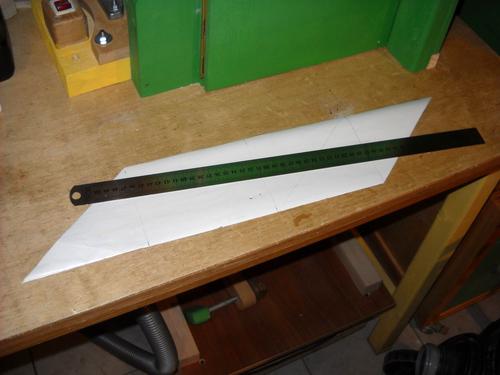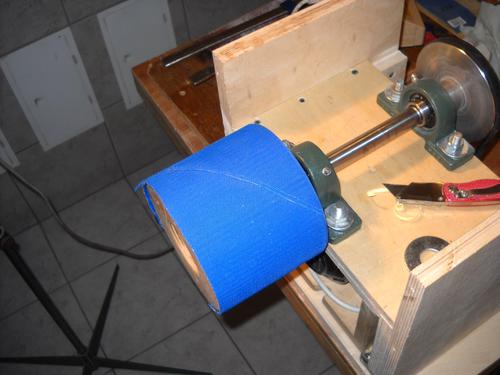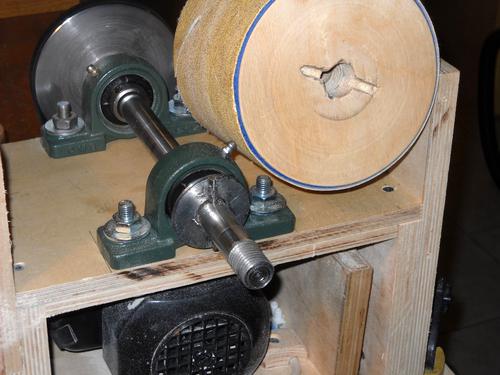 I'll still make cylinders 100 mm x 100 mm and 80 mm x 80 mm.

The sander can be used vertically and horizontally.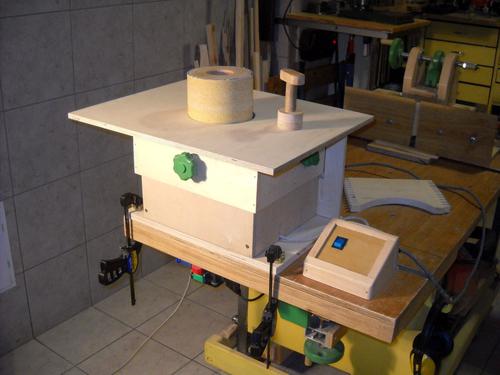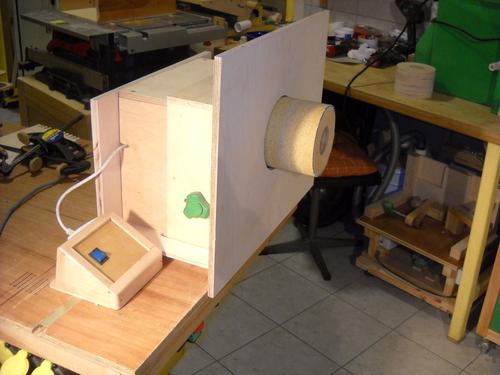 The housing is 450 mm x 310 mm x 280 mm. It has a removable table, 435 mm x 535 mm, which can be adjusted by 55 mm.

The table is locked with three knobs.

Now I have three sanders: disk sander, drum sander and this one.

Ryszard





More of Ryszard's projects:


You can contact Ryszard at:

(you will have to type that in)
Please write in Polish, or in short simple sentences, as Ryszard does not know english and relies on Google Translator.


See also:





More reader projects on woodgears.ca