Lee Zimmer's pantorouter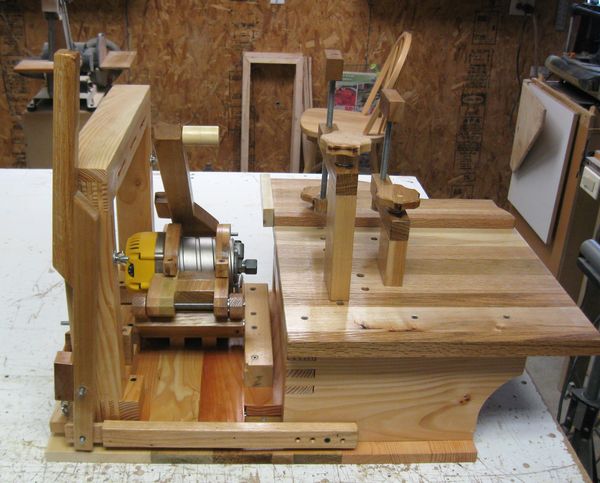 Lee Zimmer writes about the pantorouter:
What I like most is uniqueness of the tool. As Matthias says, there is nothing on the market like it. I like having a unique tool like that in my shop. It challenges my imagination. I can already see that using it to cut box joints in long drawer sides, while the pieces are laying flat, is going to be so much easier than trying to stand these pieces vertical in a box joint jig. Also, I like the ability to cut decorative mortise and tenon joints depending on the patterns I design.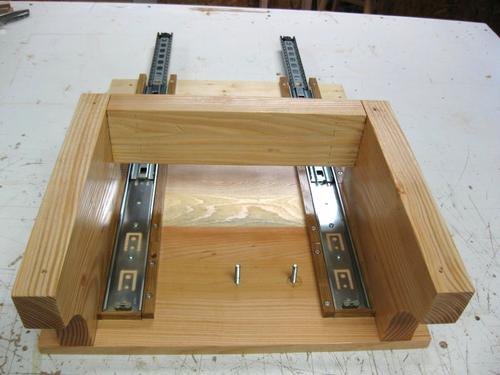 I had a pair of 22" full extension drawer slides left from building our kitchen cabinets so I used them for this build.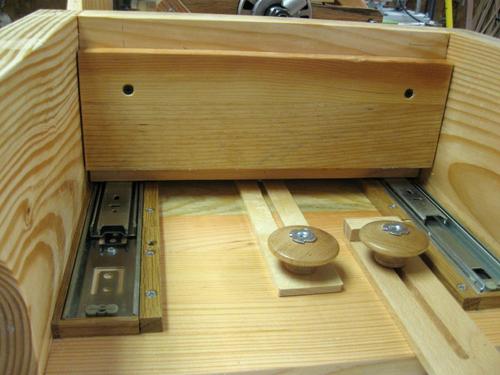 I blocked the hole at the front of the table to keep the dust and chips away from the guides.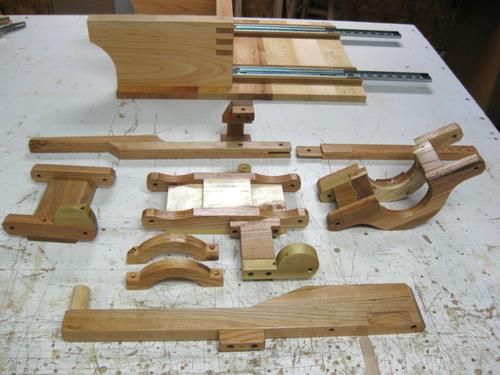 The frame is pine but the parts are mostly oak with a few pieces made with maple and a few with poplar. It was just whatever I had on hand.
I need some stiffer springs but these give me some relief.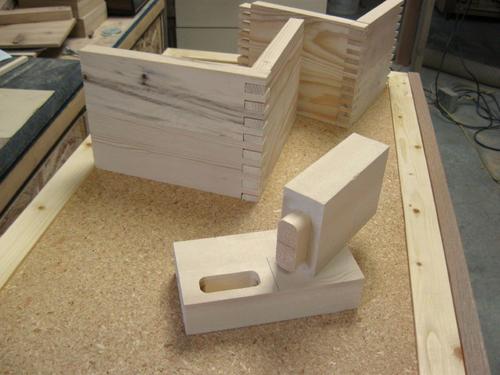 My first mortise and tenon joints made on the pantorouter
Lee's refinements
I modified the slide handle so that when it was in the full forward position it wouldn't be so close to the router handle during operation.
The table has t-nuts mounted to the under side. I built a drawer to catch the sawdust that filtered through the t-nuts. This helped keep the slides clean.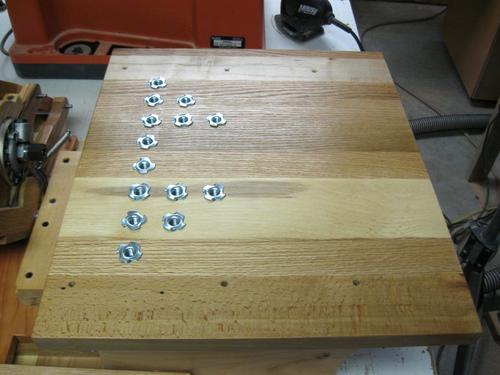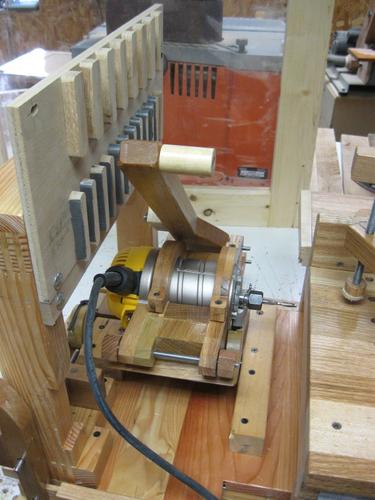 Duct tape on the sides of my 1/4" box joint template (to adjust the pin width). It is crude but it works for now. It was my first attempt at making the template.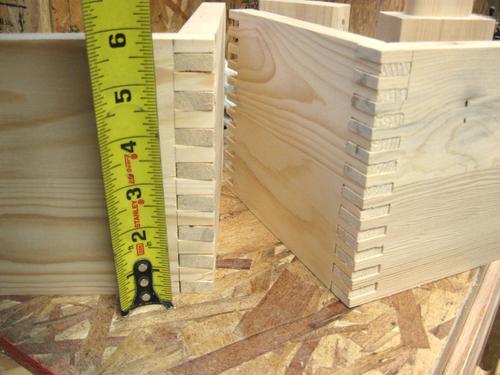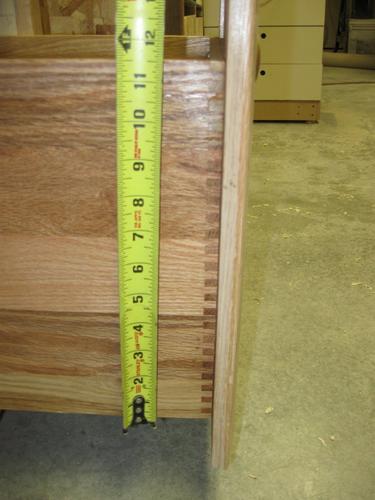 I wanted to make box joints for an 11 1/2" deep drawer but my box joint template and the travel of the router would not accommodate such a wide drawer. So I made a indexing jig so I could move the wide pieces over and continue cutting the box joints. It actually worked.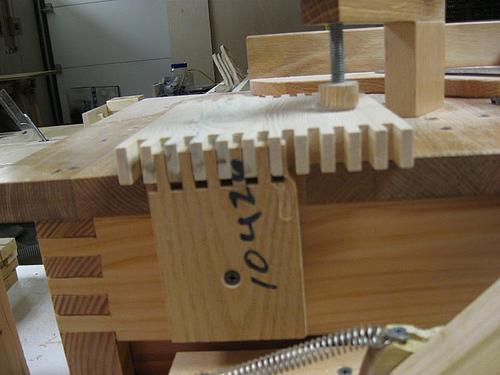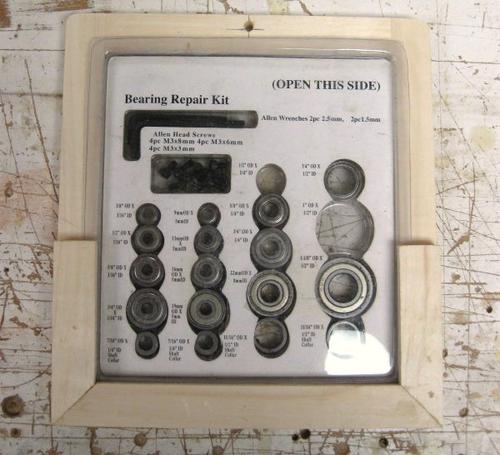 Matthias mentioned in one of his videos that he didn't have the exact size bearing he needed then gave us the formula to compensate for that situation. I found this 35 piece ball bearing repair kit for $29.95 at www.mlcswoodworking.com. It includes both metric and imperial bearings. These makes matching bits to bearings much easier.
Matthias comments
I couldn't find a link to that set on the site, but searching, I found they also sell them individuallly:
http://www.mlcswoodworking.com/orderstatus/html/smarthtml/pages/bushing_ball_bearings.html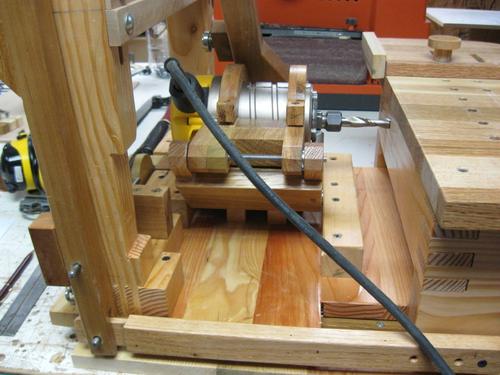 I had to notch the template frame so that my router cord would clear.



More pictures of Lee's construction of the pantorouter on his album on Photobucket
See also:

More reader projects on woodgears.ca