Homemade bandsaw (version 2)
This project started when people started asking me about plans for my original bandsaw (version 1). I didn't want to give people plans for that one, because I already had ideas for how to build an even better one.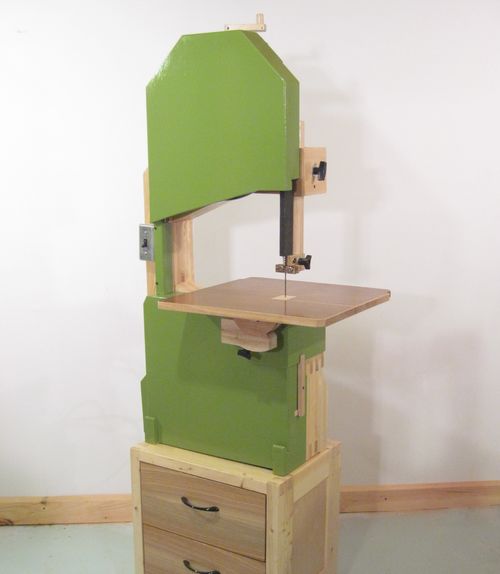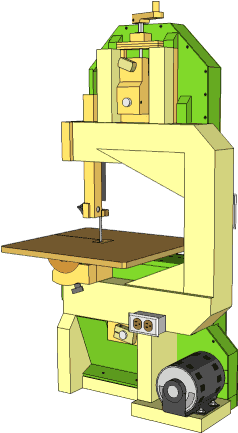 This second bandsaw is a 16" bandsaw. I chose that size because that's the largest I could go while still using a 105" blade. 105" blades are used by 14" bandsaws with riser blocks, so that length is very commonly available and in stock at most woodworking stores.
A few ideas made this bandsaw possible:

Wood beam frame, laminated from boards
Integrated pulley on the lower wheel
The use of innertubes as bandsaw tires
Truing the wheels while spinning on their own bearings