Harlan Opie's quick-set tenon jig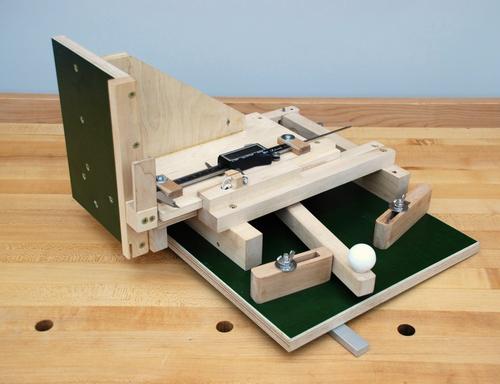 Harlan Opie writes:
Matthias,
I am afraid that I have a terminal case of "need to build wood working machinitis". This is my first crack at one of your machines. I must say, it is spot on accurate and repeatable. I love your approach in using readily available supplies that are inexpensive to create very precise machines. Also, there is something very satisfying about making these devices to your own specs and to your own level of finish and quality. My very patient wife does have a problem with your website though, she wonders when I am going to stop building machines for the shop and produce some furniture!
I did have a couple of tweaks to your design so that I could get my caliper off and on without wearing out the screws holes for the caliper hold downs
To modify the caliper hold down I placed the screws on the other side and drilled a through hole. I then modified a t-nut by grinding a flat on one side that registered on the slide rail to keep it from turning. To make it less "fidgety" to attach the sliding arm of the caliper I made the small bracket, and then used a piece of shock cord to hold the arm fast against the bracket. The bracket is also pointed as you can see. This compensates for any inaccuracy that mounting the bracket out of square might cause.
Warm Regards,
H. Opie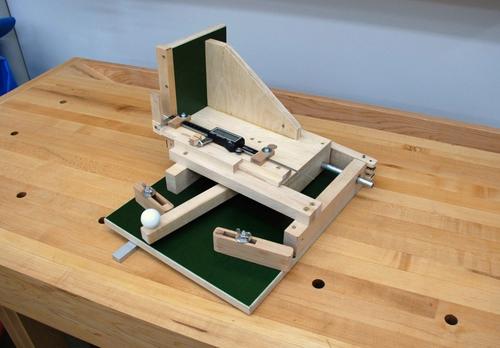 See also:



More on Mortise and tenon joints

To my woodworking website